---
The disclosure is to an agency for public health purposes!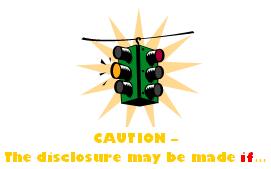 The disclosure may be made:
---
With a data use agreement, covered entities may disclose a LDS for public health purposes, such as emergency response planning, to organizations that are not public health authorities authorized to collect or receive protected health information.
 
While helpful for some activities, this option is not useful if patient identity is needed for emergency response planning.
 
For example, a physician could disclose that a patient is a 101-year old-woman who uses a motorized wheelchair if the agreement specifies age, gender, and limitations.