COVID-19 Vaccination Requirement 
Nationwide Preliminary Injunction
---
To ensure compliance with an applicable preliminary nationwide injunction, which may be supplemented, modified, or vacated, depending on the course of ongoing litigation, the Federal Government will take no action to implement or enforce the COVID-19 vaccination requirement pursuant to Executive Order 14043 on Requiring Coronavirus Disease 2019 Vaccination for Federal Employees. Therefore, to the extent a Federal job announcement includes the requirement that applicants must be fully vaccinated against COVID-19 pursuant to Executive Order 14043, that requirement does not currently apply. Federal agencies may request information regarding the vaccination status of selected applicants for the purposes of implementing other workplace safety protocols, such as protocols related to masking, physical distancing, testing, travel, and quarantine.
---
Come to work with a mission. Help eradicate HIV/AIDS, prevent the spread of Malaria and Ebola, find the cure for cancer, provide healthcare to underserved communities, stop the opioid epidemic, and make food and drugs safe for the public.
Stories
---
Here's what our HHS colleagues are up to.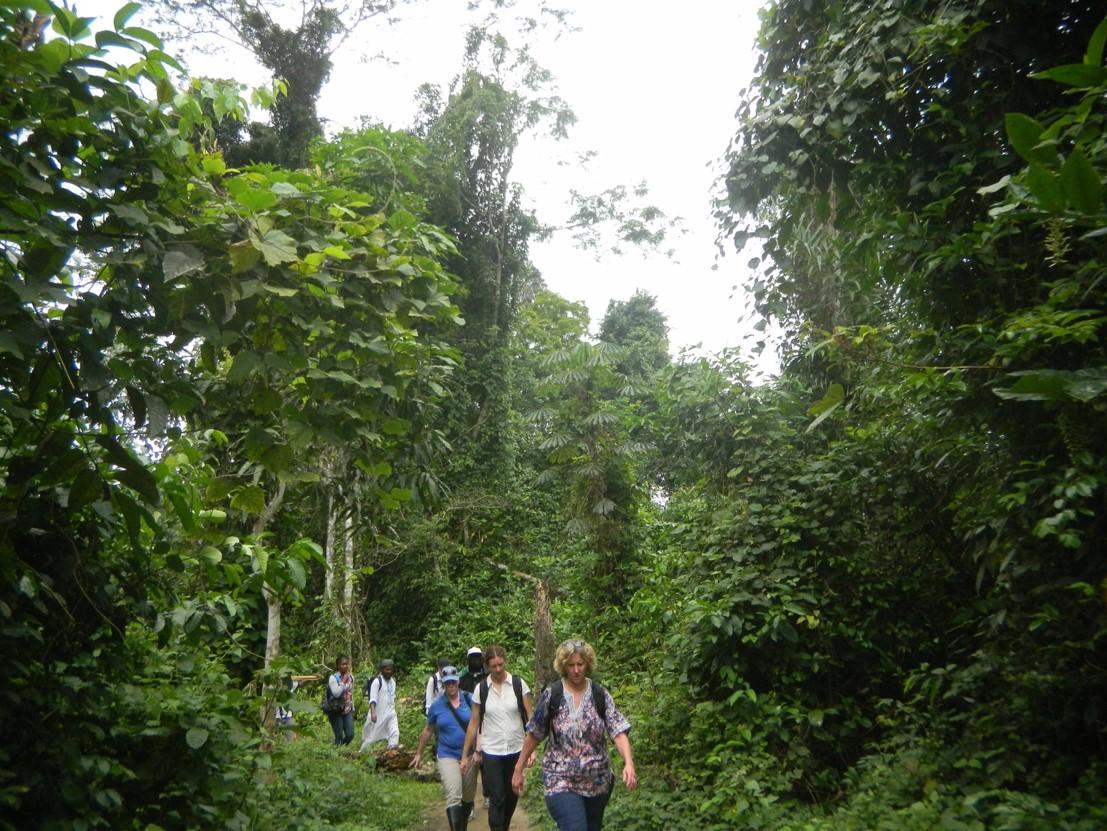 "My experience as a Peace Corps health volunteer in Gabon was invaluable in that it had a direct impact on my career choice to become a cultural anthropologist working in public health." - Denise, CDC Anthropologist
Locations
---
Jobs with HHS are available around the world — from Denmark to Guam, and Hawaii to Lesotho.
---
Work With Us
---
Employee satisfaction at HHS has been growing steadily since 2014, making it one of the best places to work in the federal government.

"What I am most proud of is knowing I directly contribute to the mission by helping HHS hire employees to advance HHS' great mission. The employees here are dedicated, who work hard and passionately every day!"
— Marlene Harper, Health Resources and Services Administration

"I love how HHS is there to support and help the public; to keep them safe. I prefer HHS over the private sector because the focus isn't on making money. It's about helping our citizens — researching what we can — to help them be the best they can."
— Tonya McGee, Administrative Assistant, Federal Drug Administration

"I'm a caretaker type of personality. I know I don't have the heart or stomach to do the work that nurses do. I'm not scientific enough to find the cure for cancer. But supporting the people who do that work is what matters. I can buy the beaker. I can make sure you know what to expect with work overseas. I love participating in something bigger that will help improve the world overall."
— Marjorie Ramsey, Educational Technician, Centers for Disease Control

"My HR role is managing contracts, but my job is to support the CDC's global mission."
— James Williams, Management and Program Analyst, Operations Management Activity, Centers for Disease Control