Image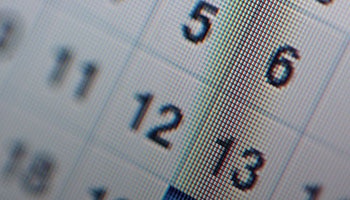 Real Estate, Logistics and Operations (RLO)/Building Services Operations (BOS) supports meetings and events for:
13 joint-use conference rooms on the fifth floor at 5600 Fishers Lane, Rockville, MD
12 joint-use conference rooms at the Hubert H. Humphrey (HHH) Building, Washington, DC
1 joint-use conference rooms at the Cohen Building, Washington, DC
56 dedicated rooms and one joint-use conference room located at the Switzer Building, Washington, DC
Services offered to HHS Agencies include:
Reservation System - PSC provides a hosted centralized scheduling system for joint-use conference spaces
Reservation Services - PSC provides a central reservation line and/or email for customers to receive assistance booking or modifying a reservation, coordinating configuration of furniture (as appropriate) to meet meeting or conference needs, and reporting technical issues within the room.
Audio/Visual (A/V) Maintenance and Support - PSC serves as the single point of contact for any issue related to audio/visual or information technology (AV/IT) equipment and for coordinating support from Information Technology Information Operations as needed.
Equipment Inventory and Depreciation - PSC maintains the inventory on all joint-use conference room equipment which is on a 5-year depreciation cycle.
Passthrough services are provided for variety of A/V related projects and services throughout NCR and Regions.
Contact Us
General Email: GovSpace@psc.hhs.gov
5600 Fishers Lane: (301) 443-5600
Hubert H. Humphrey Building: (202) 619-0814
Don DiTullo
Don.DiTullo@psc.hhs.gov
(301) 402-4736
Sid Ohri
Sid.Ohri@psc.hhs.gov
(202) 868-9909