Session III:
Protecting Privacy & Confidentiality: A Shared Responsibility
The goals of this session are to discuss some of the challenges facing IRBs and institutions in the review of proposed data sharing options for research that falls under the Common Rule, and explore ethical oversight of big data research that falls outside the scope of the Common Rule. Invitees will explore the possible roles of a variety of stakeholders for supporting responsible conduct of research involving big data in addition to potential approaches to ethical evaluation of proposed big data research.
---
Moderator: Elizabeth Buchanan, Ph.D.
University of Wisconsin, Stout
Read Bio
---
Michael Zimmer, Ph.D.
Marquette University
Read Bio
Empirical research project with IRBs on how IRBs review big data research.
---
Adarsh K Gupta, D.O., M.S., FACOFP
Rowan University School of Osteopathic Medicine
Read Bio
A practical and comprehensive framework that ethics committees could use when reviewing research protocols with privacy and confidentiality-related risks.
---
Megan Kasimatis-Singleton, J.D., M.B.E., CIP
Johns Hopkins University School of Medicine
Read Bio
Complex regulatory challenges that institutions face in the fast-evolving field of data science, and examples of institutional operations and policies designed to uphold a commitment to ethical research in the face of such challenges.
---
Brenda Leong, CIPP/US
Future of Privacy Forum
Read Bio
Encouraging ethical review of big data research: development of an operational questionnaire.
---
Jacob Metcalf, Ph.D.
Data & Society Research Institute
Read Bio
Recommendations for responsible big data research: ten simple rules.
---
X Close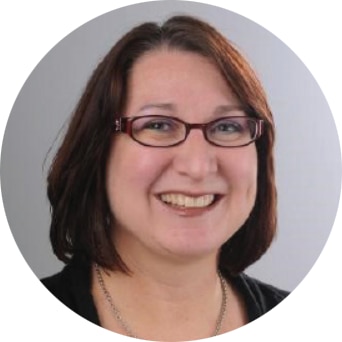 Elizabeth Buchanan, Ph.D. (Moderator)
University of Wisconsin-Stout
Elizabeth A. Buchanan, Ph.D. is an Endowed Chair in Ethics and Acting Director, Office of Research and Sponsored Programs at the University of Wisconsin-Stout. Her research is focused on the intersections of emerging technologies, ethics, and IRB review. Her latest publications include a commentary on big data in PLOS ONE, a chapter on Internet research methods in the Sage Handbook of Qualitative Research Methods, and an update to Internet Research Ethics in the Stanford Encyclopedia of Philosophy.
Elizabeth is active in Public Responsibility in Medicine and Research (PRIM&R), serving on the faculty roster since 2008 and serving on the Conference Planning Committee since 2012. She was the Conference Co-Chair of PRIM&R's SBER 2015 and 2017 conference, and as of 2016, joined the Board of Directors. Also, Elizabeth served as a member of the American Association for the Advancement of Science Committee on Scientific Freedom and Responsibility between 2012-2017.
In addition to her work on Internet research, Elizabeth is currently the Principal Investigator on her fourth National Science Foundation grant. In her recent study, she is looking at the ethical implications of service learning programs, and specifically, Engineers without Borders.
Elizabeth is the editor of one of the first anthologies of Internet research ethics (Readings in Virtual Research Ethics, 2004), and is author and/or co-author to numerous papers on research ethics and methods. Elizabeth is also primary co-author to the Association of Internet Researchers Ethics Guidelines for Internet Research. She holds Bachelor of Arts degrees from Rutgers University, and her Master's and Ph.D. from the University of Wisconsin-Milwaukee.
X Close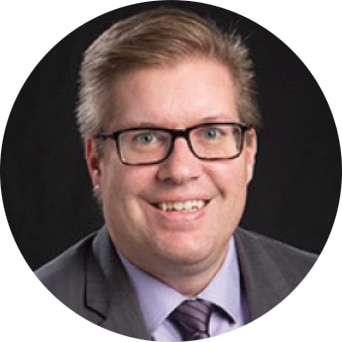 Michael Zimmer, Ph.D.
Marquette University
Michael Zimmer, Ph.D., is a privacy and internet ethics scholar, whose work focuses on digital privacy, internet research ethics, and the ethical dimensions of social, mobile & internet technologies. He currently is an Associate Professor in the School of Information Studies at the University of Wisconsin-Milwaukee, where he also serves as Director of the Center for Information Policy Research. In Fall 2019, Zimmer will join the Department of Computer Science at Marquette University, where he will continue his focus on data ethics and privacy.
Dr. Zimmer has published in numerous international academic journals and books, and has delivered talks across North America, Europe, and Asia. He has written for Wired, The Washington Post, and The Huffington Post, and has been a guest on National Public Radio's All Things Considered, Morning Edition, Science Friday, and Here & Now news programs. Zimmer has appeared in news articles for The New York Times, The Wall Street Journal, the Associated Press, The Atlantic, The Chronicle of Higher Education, MSNBC. com, CNN.com, GQ Magazine, and various other national and local media outlets. His research has been supported by the National Science Foundation, the Institute of Museum and Library Services, and the American Library Association.
Zimmer has been invited to share his expertise for numerous academic and professional groups, including the National Academies of Sciences, Engineering and Medicine's Committee on Science, Technology, and Law, the Secretary's Advisory Committee on Human Research Protections (SACHRP), PRIM&R (Public Responsibility in Medicine and Research), and he regularly participates in advocacy and public interest activities and has provided expert advice and consultation for Google, Microsoft, Facebook, and other organizations, government agencies, and private interests.
X Close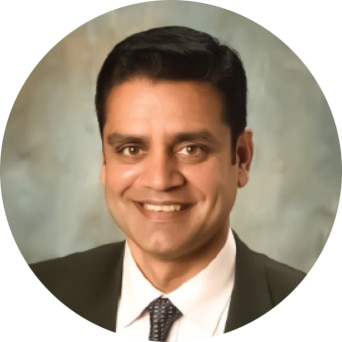 Adarsh K. Gupta, D.O., M.S., FACOFP
Rowan University
Dr. Adarsh K. Gupta, is an AOA board-certified physician in southern New Jersey. He is Chairman of Institutional Review Board of Rowan University, School of Osteopathic Medicine (Rowan-SOM). He is a Professor of Family Medicine at the Rowan-SOM.
He is also the Founding Director of the Center for Medical Weight Loss and Metabolic Control that focuses on improving metabolic disorders (diabetes, hypertension, and hyperlipidemia) and functional disorders (severe arthritis, sleep apnea, knee pain, etc.) with weight management. He is a speaker, consultant, and author who specializes in medical weight loss and metabolic disorders.
Dr. Gupta is also the Center Director for Information Mastery which involves teaching medical students, residents and faculty in medical informatics and evidence-based medicine. Dr. Gupta has interest in technology in medicine, management of chronic diseases, preventive medicine and lifestyle medicine. Dr. Gupta has presented locally, regionally, and nationally on the topics related to Obesity, Weight Management, and Integration of Technology in Medicine.
In addition to his work as a physician, Dr. Gupta also writes online blogs and articles, and has been quoted in multiple newspapers and magazines, including Courier Post, SJ Magazine, The DO Magazine, Star-Ledger, etc. He has also discussed weight management on CBS TV show "Talk Philly." After receiving his bachelor's degree in chemical engineering and Master's degree in Biomedical Engineering from New Jersey Institute of Technology, Dr. Gupta earned his Osteopathic medical degree at University of Medicine and Dentistry of New Jersey - School of Osteopathic Medicine.
X Close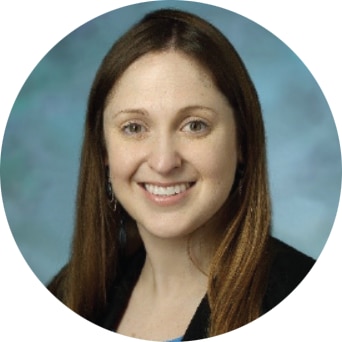 Megan Kasimatis-Singleton, J.D., M.B.E., CIP
Johns Hopkins University
Megan Kasimatis Singleton, JD, M.B.E., CIP is the Assistant Dean for Human Research Protection and Director of the Human Research Protection Program (HRPP) at Johns Hopkins University School of Medicine. In this role, she is responsible for oversight and direction of JHM's 7 IRBs. Ms. Singleton is a licensed attorney in Pennsylvania. She earned her law degree from Temple University and her Master's in Bioethics from the University of Pennsylvania.
In addition to her current role in leading the Johns Hopkins Medicine HRPP, she serves as the director of central IRB (CIRB) activities for the Johns Hopkins/Tufts Trial Innovation Center (TIC), leading the charge for innovations in operationalizing single IRB (sIRB) review. In addition to her role as TIC CIRB lead, she is heavily engaged in national efforts to streamline the implementation of sIRB review processes including as a member of the Federal Demonstration Partnership taskforce on sIRB review and as a member of the SMART IRB Harmonization Steering Committee. Ms. Singleton is the Co-Chair of the AER Conference Workshop/Didactic Subcommittee, is an AAHRPP, Inc. site visitor, and is a member of the Steering Committee for AEREO, a consortium designed to advance effective research ethics oversight through empirical research. Facing the Future: Operational Solutions to the Regulatory Challenges of Big Data Research.
X Close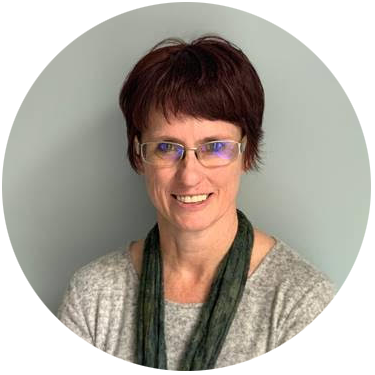 Brenda Leong, CIPP/US
Future of Privacy Forum
Brenda Leong, CIPP/US, is Senior Counsel and Director of Strategy at the Future of Privacy Forum. She oversees strategic planning of organizational goals, as well as managing the FPF portfolio on biometrics, particularly facial recognition, along with the ethics and privacy issues associated with artificial intelligence. She works on industry standards and collaboration on privacy concerns, by partnering with stakeholders and advocates to reach practical solutions to the privacy challenges for consumer and commercial data uses. Prior to working at FPF, Brenda served in the U.S. Air Force, including policy and legislative affairs work from the Pentagon and the U.S. Department of State. She is a 2014 graduate of George Mason University School of Law.
X Close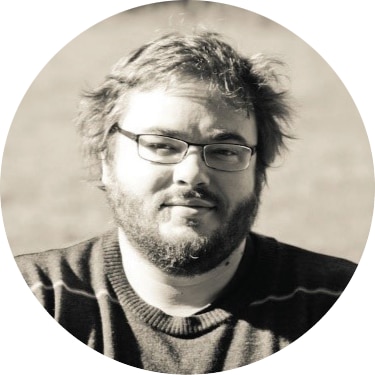 Jacob Metcalf, Ph.D.
Data & Society Research Institute
Jacob (Jake) Metcalf, Ph.D. is a technology ethics researcher and consultant specializing in data analytics and artificial intelligence. He is a Researcher at Data & Society on an NSFfunded multisite project, Pervasive Data Ethics for Computational Research (PERVADE). For this project, he studies how data ethics practices are emerging in environments that have not previously grappled with research ethics, such as industry, conference committees, and civil society organizations. He also studies how design practices can successfully integrate ethical values and principles. Jake also runs a consulting firm, Ethical Resolve, LLC, that provides clients with a range of ethics services, helping clients make well-informed, consistent, actionable and timely business decisions that reflect their values. He lives amongst the redwoods of the Santa Cruz mountains.