Session I:
Is Privacy a Casualty of Advancing Research?
The goal of this session is to explore the problem of privacy protection in a data-rich world, the tensions that exist between the societal good that could come from big data research and the real and perceived risks to individuals, as well as the public's perspectives about broad data sharing. Panelists will discuss the ethical considerations related to large-scale open data sharing including questions about data ownership, the types and goals of big data research that might be pursued, what needs to be done to maintain public trust in health research, and who are the responsible parties.
---
Moderator: Jodi Daniel, J.D., M.P.H.
Crowell & Moring LLP
Read Bio
---
Jacob Metcalf, Ph.D.
Data & Society Research Institute
Read Bio
How big data generates new, powerful insights about individuals and groups and challenges the traditional ways we think about risks and research ethics, focusing on the importance of considering what is done with collected data and some challenges this presents to maintaining public trust in big data research.
---
Brenda Leong, CIPP/US
Future of Privacy Forum
Read Bio
A potential framework that allows for a contextual examination of the two seemingly competing objectives of protecting privacy and ensuring utility of datasets for research.
---
Cinnamon Bloss, Ph.D.
University of California, San Diego
Read Bio
Public perspective on data sharing and privacy using empirical work done in the area.
---
X Close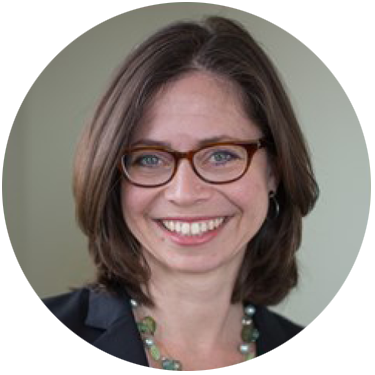 Jodi Daniel, J.D., M.P.H. (Moderator)
Crowell & Moring LLP
Jodi Daniel is a partner in Crowell & Moring's Health Care Group and a director at C&M International (CMI), an international policy and regulatory affairs consulting firm affiliated with Crowell & Moring. She leads the firm's Digital Health Practice and provides strategic, legal, and policy advice to all types of health care and technology clients navigating the dynamic regulatory environment related to technology in the health care sector to help them achieve their business goals.
Prior to joining Crowell & Moring, Jodi was the founding director of the Office of Policy in the Office of the National Coordinator for Health Information Technology (ONC), U.S. Department of Health and Human Services (HHS) for a decade after serving in the Office of the General Counsel (OGC) at HHS for five years. At HHS, Jodi helped spearhead important changes in health information privacy and health information technology to improve health care for consumers nationwide. She was also one of the key drafters of the original Health Insurance Portability and Accountability Act (HIPAA) Privacy Rules and Enforcement Rules and developed the Nationwide Privacy and Security Framework for Electronic Exchange of Health Information.
As former director at ONC, she led the agency's prominent federal advisory committees to build consensus on health IT standards and policy and established national health IT policy in areas including privacy, security, consumer e-health, health IT safety and oversight, and connecting health care payment and health IT. Jodi established ONC's regulatory capacity and led the development of health IT standards and certification regulations. She worked across many federal agencies to develop the Federal Health IT Strategic Plan and coordinate policy, including with the Centers for Medicare and Medicaid Services (CMS) on the "meaningful use" of electronic health records, with Food and Drug Administration (FDA) on the safety of health IT, with the Drug Enforcement Agency (DEA) on legalizing electronic prescribing of controlled substances, with the Federal Trade Commission (FTC) on competition and health IT, with the Substance Abuse Mental Health Services Administration (SAMHSA) on integrating behavioral health and physical health, and with the White House Office of National Drug Control Policy (ONDCP) regarding opioid abuse. She also developed the Health Information Security and Privacy Collaboration, working with 42 state and territorial governments to address variation in privacy laws and challenges presented by electronic health information exchange through multi-state collaboration. Jodi formed the State Alliance for e-Health in collaboration with the National Governors' Association, to promote e-Health, including electronic prescribing and multi-state licensure for telemedicine. She also represented the U.S. Government in presentations and engagements with foreign governments.
As the first senior counsel for health information technology at HHS, Jodi developed the foundational legal strategies and coordinated all legal advice regarding health IT for HHS, founded and chaired the health information technology practice group within OGC, and worked closely with CMS in the development of the e-prescribing regulations and the Stark and anti-kickback rules regarding e-prescribing and electronic health records.
Jodi began her career at a large insurance company advising employers on managed care and group health benefits.
X Close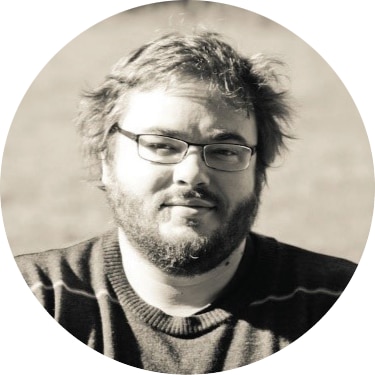 Jacob Metcalf, Ph.D.
Data & Society Research Institute
Jacob (Jake) Metcalf, Ph.D. is a technology ethics researcher and consultant specializing in data analytics and artificial intelligence. He is a Researcher at Data & Society on an NSFfunded multisite project, Pervasive Data Ethics for Computational Research (PERVADE). For this project, he studies how data ethics practices are emerging in environments that have not previously grappled with research ethics, such as industry, conference committees, and civil society organizations. He also studies how design practices can successfully integrate ethical values and principles. Jake also runs a consulting firm, Ethical Resolve, LLC, that provides clients with a range of ethics services, helping clients make well-informed, consistent, actionable and timely business decisions that reflect their values. He lives amongst the redwoods of the Santa Cruz mountains.
X Close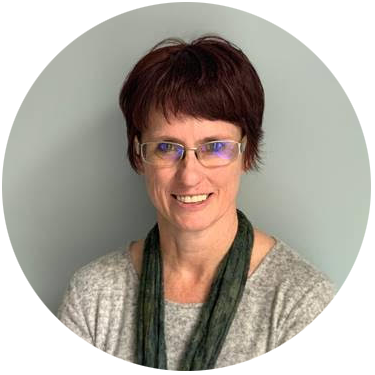 Brenda Leong, CIPP/US
Future of Privacy Forum
Brenda Leong, CIPP/US, is Senior Counsel and Director of Strategy at the Future of Privacy Forum. She oversees strategic planning of organizational goals, as well as managing the FPF portfolio on biometrics, particularly facial recognition, along with the ethics and privacy issues associated with artificial intelligence. She works on industry standards and collaboration on privacy concerns, by partnering with stakeholders and advocates to reach practical solutions to the privacy challenges for consumer and commercial data uses. Prior to working at FPF, Brenda served in the U.S. Air Force, including policy and legislative affairs work from the Pentagon and the U.S. Department of State. She is a 2014 graduate of George Mason University School of Law.
X Close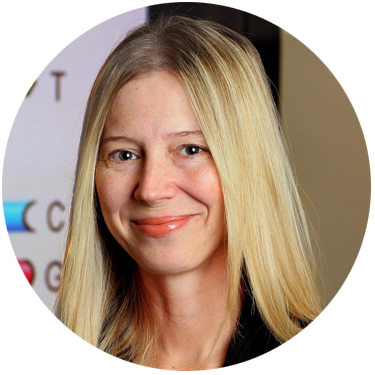 Cinnamon Bloss, Ph.D.
University of California, San Diego
Dr. Cinnamon Bloss is an Associate Professor in the Departments of Psychiatry (primary) and Family Medicine and Public Health (secondary), Division of Health Policy at the University of California, San Diego. She is an adjunct appointment as a Policy Analyst at the J. Craig Venter Institute and is a licensed clinical psychologist. Dr. Bloss' current research focuses on the individual and societal impacts of emerging biomedical technologies. Dr. Bloss' background is in clinical psychology, statistical genetics, genomic medicine, biomedical ethics, and health policy. Prior to joining UCSD, Dr. Bloss was Director of Social Sciences and Bioethics at the Scripps Translational Science Institute, where she was a member of the Scripps Clinical and Translational Science Award Executive Committee. Dr. Bloss has previously been the PI of a NIH/NHGRI R21 grant to study consumer psychological and behavioral response to direct-to-consumer genomic testing. From this work, she published a seminal article in the New England Journal of Medicine and presented invited testimony based on the findings before a Food and Drug Administration Advisory Panel to inform consumer genomics policy. Dr. Bloss has been a Co-Investigator on several previously funded NIH grants and has published over 60 papers and mentored over 30 students, ranging in level from high school to post-doctoral fellow.