Our organizational structure is comprised of the FOH Director, Director for Operations and Management, and Directors of the following service areas: Clinical Health Services, Wellness and Health Promotion Services, Behavioral Health Services, and Environmental Health and Safety Services.  Each service area operates cohesively to provide a range of services.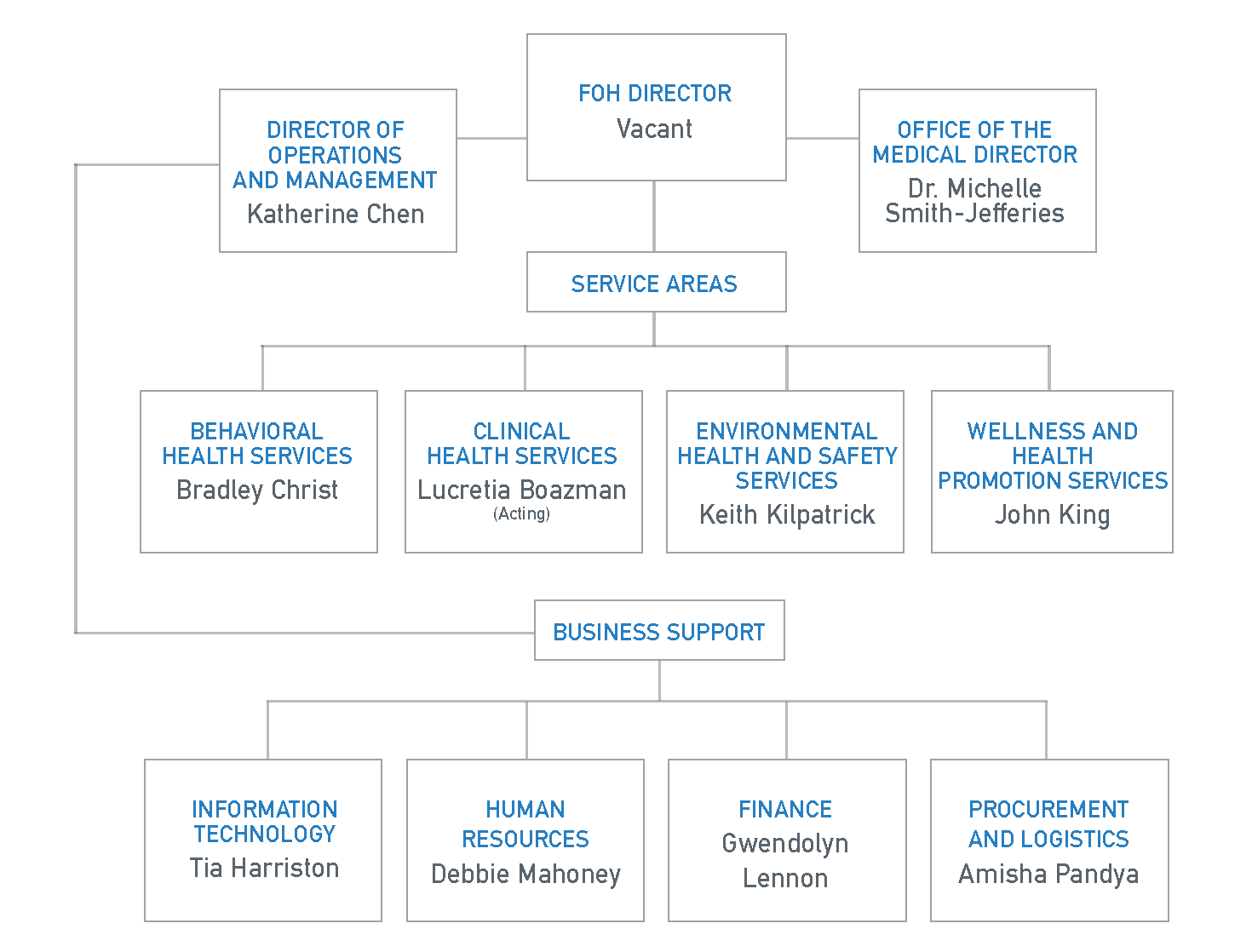 Download the Organizational Chart
Leadership Biographies
Contact FOH
If you're an existing FOH customer/partner, a federal agency, or a federal employee, we want to hear from you. Please contact us with your questions and concerns regarding federal occupational health services for your federal government organization.