Review of the Third-Party Research Risk: Is there a role for IRBS?
Session I:
What do we mean by third parties in research?
What rights and protections, if any, might they merit?
The research community has generally focused on the protection of human research subjects as defined by the Common Rule. However, sometimes the conduct of research can have an impact on people who are third parties and who do not meet the definition of human subjects. This session will explore who some of the impacted parties are and what types of risks they might face in various types of research. It will not include those third parties whose risks arise from the knowledge gained through the research. Panelists will consider whether researchers and the research community have a responsibility to protect third parties and if so, in what capacity
Moderator: Nir Eyal, Ph.D
Henry Rutgers Professor of Bioethics, Director of the Center for Population-Level
Bioethics (CPLB), Department of Health Behavior, Society and Policy, Rutgers University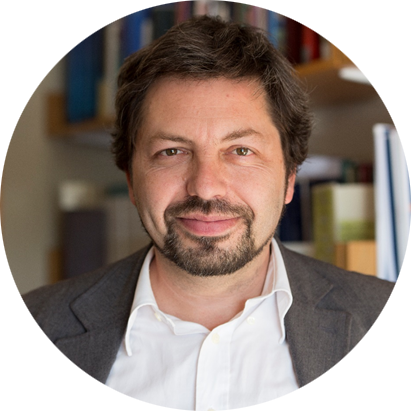 Biosketch: Nir Eyal is the inaugural Henry Rutgers Professor of Bioethics at Rutgers University. He founded and directs Rutgers's Center for Population-Level Bioethics, with appointments at the School of Public Health and the Department of Philosophy. Dr. Eyal's work covers many areas of research ethics and population-level bioethics, including ethics in emerging infection trial vaccine trials, ethics of high-risk trials, and the ethics of disaster response. Eyal's work appeared in Science, PNAS, NEJM, Lancet, BMJ, and the leading bioethics venues. He is a coauthor of a WHO report, and has co-edited many volumes and journal symposia, as well as the Oxford University Press series Population Level Bioethics. Eyal is the recipient of multiple awards from NIH, Wellcome, NSF, and other sources. He edited three journal symposia and wrote multiple articles on the problem of protecting "third parties" or "bystanders" in medical and scientific research.
---
WHO ARE THIRD PARTIES IMPACTED BY RESEARCH?
Human research protections have traditionally focused on protecting the rights and welfare of research subjects as defined by the Common Rule. This segment will explore three different types of situations where research presents risks to third parties.
Daniel Nelson
Emeritus Director, Human Research Protocol Office, U.S. Environmental Protection Agency, Emeritus Professor of Social Medicine and Pediatrics, University of North Carolina at Chapel Hill
RESEARCH STUDIES THAT DO NOT DIRECTLY INVOLVE HUMAN SUBJECTS
Challenges and uncertainties frequently arise with studies that do not meet the regulatory definition of human subjects research, or involve people who are not human subjects, but may still be impacted. Using a series of case examples from environmental research and elsewhere, the presenter will outline the challenges of protecting people in this kind of research. Issues to be explored include how third parties are identified, how risk is assessed, and whether third parties can be adequately protected within existing frameworks.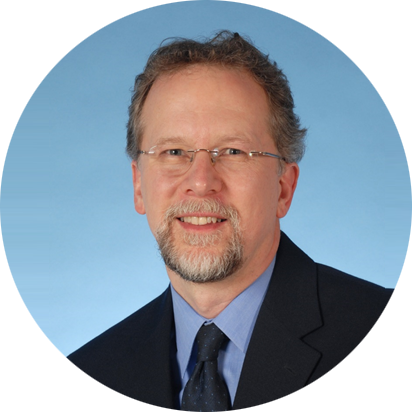 Biosketch: Recently retired, Daniel Nelson is Emeritus Director of the Human Research Protocol Office for the U.S. Environmental Protection Agency, and Emeritus Professor of Social Medicine and Pediatrics at the University of North Carolina-Chapel Hill. Over the course of his career, Nelson played a leading role in national initiatives that shaped the field of human research protections, serving as president of the Applied Research Ethics National Association; charter member of the Council for Accreditation and site visitor for AAHRPP; charter member of the Council for Certification of IRB Professionals; and consultant to the federal OHRP. For ten years he chaired a subcommittee of the Secretary's Advisory Committee on Human Research Protections (SACHRP), advising DHHS on the regulations that govern this area. In 2013 Nelson was honored by Public Responsibility in Medicine and Research (PRIMR) with the ARENA Legacy Award, for leadership and contributions to the field of research ethics.
Donn Colby, MD, MPH
Research Physician, US Military HIV Research Program (MHRP)
THIRD-PARTY RISK IN CLINICAL RESEARCH TRIALS
Clinical research for preventing the spread of infectious diseases, such as HIV and Zika, commonly presents risks to third parties. Researchers conducting these studies in foreign countries are particularly well-positioned to share their experience and perspectives on managing third-party risks from these clinical trials.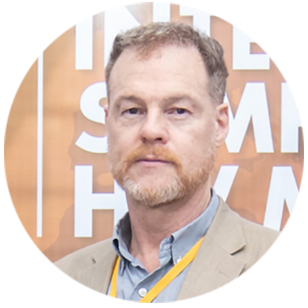 Biosketch: Dr. Donn Colby is a Research Physician at the U.S. Military HIV Research Program (MHRP). Based in Seattle, WA, he supervises collaborative studies with Joint Base Lewis-McChord (JBLM) in Washington State and contributes to clinical protocols implemented in Asia. Prior to joining MHRP in 2019, he was co-investigator on the RV254 trial of acute HIV infection at the Thai Red Cross AIDS Research Centre in Bangkok, Thailand. Dr. Colby received his B.A. in Biology at Johns Hopkins University and his M.D. at the State University of New York at Stony Brook. He did his internal medicine residency training and Masters in Public Health at the University of Washington in Seattle. Dr. Colby's has published extensively on the epidemiology of HIV in Southeast Asia, clinical outcomes among people living with HIV, the implementation of preexposure prophylaxis (PrEP), and clinical trials aiming to cure HIV infection.
David W. Lounsbury, PhD
Associate Professor, Epidemiology & Population Health, Division of Health Behavior Research and Implementation Science, Albert Einstein College of Medicine, Bronx, NY USA
ENSURING PRIVACY, BUILDING TRUST: COLLECTING, PROCESSING, AND SHARING THIRD-PARTY INFORMATION IN SOCIAL AND BEHAVIORAL HEALTH RESEARCH
A great deal of social and behavioral research involves studying human behavior through individuals' relationships and interactions within familial, social, and cultural groups. Social behavioral researchers frequently find themselves collecting, accessing, or using information of third parties. The presenter will review research studies social behavioral scientists conduct that may create risks to third parties, including troubling questions about privacy, and explain the conceptual challenges with identifying such individuals as human subjects, third parties, or something in between such as "secondary subjects."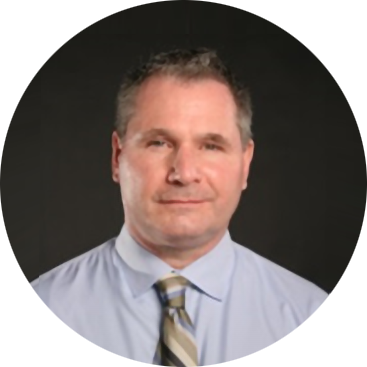 Biosketch: A community psychologist and psycho-oncologist, Dr. Lounsbury's domestic and international research is directed towards implementation of health services interventions and community-based interventions in prevention and control of chronic health illnesses, including cancer, diabetes/obesity, and HIV/AIDS, with a focus on the needs of medically underserved populations. He applies ecologically-grounded social science methodologies, such as participatory action research and system dynamics modeling, as a means to explore and assess complex, multi-level, problems in health care delivery.
---
Seema K. Shah, JD
Founder's Board Professor of Medical Ethics, Associate Professor of Pediatrics, Lurie Children's Hospital & Northwestern University
ETHICAL CONSIDERATIONS FOR THIRD-PARTY RISK IN RESEARCH
Third parties have received limited attention in the ethics literature or regulations. Accordingly, it is unclear whether or how ethical safeguards for research participants should extend to third parties. This presentation will address consent for third-party risks and its limitations and situate debates over how much third-party risk should be tolerated within the larger, ongoing debate about whether there is an upper limit of risk in research.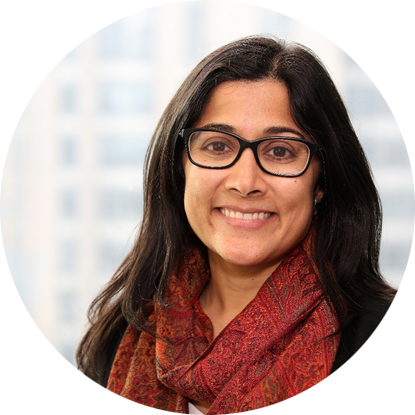 Biosketch: Seema K. Shah, JD is the Founder's Board Professor of Medical Ethics and the Director of Research Ethics at Lurie Children's Hospital. She is an Associate Professor of Pediatrics at Northwestern University Feinberg School of Medicine, with a courtesy appointment at Northwestern's Pritzker School of Law.
Professor Shah is an international expert in the fields of pediatrics and global health research ethics, as well as on legal and ethical issues in the determination of death. She has published more than 70 articles in the medical, bioethics, and legal literatures and is the co-author of a book on Research Ethics Consultation. She has lectured on these topics around the world and had numerous media mentions and appearances, including in the Wall Street Journal, the New York Times, and PBS NewsHour.
Professor Shah attended Stanford University for her undergraduate and law degrees and completed a fellowship in bioethics at the National Institutes of Health (NIH) Clinical Center. She clerked in federal district court in Sacramento, California. Shah was previously on faculty at the University of Washington/Seattle Children's Hospital and at the NIH Clinical Center Department of Bioethics. Finally, Professor Shah has a distinguished record of service, including chairing an NIH committee on ethical considerations in conducting Zika virus human challenge trials and serving as an expert member of a World Health Organization working group to develop key criteria for human challenge trials to address COVID-19 and beyond.
---
Holly Fernandez Lynch, JD, MBe
John Russel Dickson, MO Presidential Assistant Professor of Medical Ethics, Department of Medical Ethics and Health Policy, Perelman School of Medicine (PSOM), University of Pennsylvania, Founder and Chair, The Consortium to Advance Effective Research Ethics Oversight (www.AEREO.org)
LIMITING NON-CONSENTING THIRD PARTIES TO REASONABLE RESEARCH RISKS
It is not always practicable or desirable to seek consent from third parties likely to be exposed to research risk. In these cases, should the lack of consent limit the extent of acceptable risk to third parties - and if so, how? The presenter will discuss analogies to permissible risks for non-consenting research subjects and, beyond the research setting, permissible harms under tort law, concluding that it is sometimes acceptable to expose non-consenting third parties to greater than minimal research risk.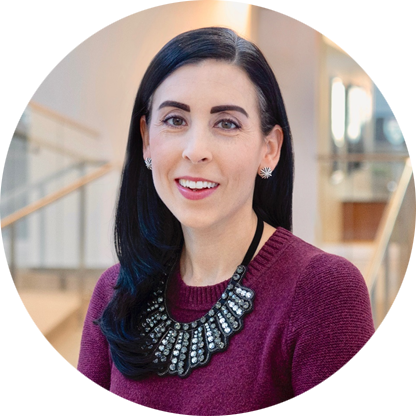 Biosketch: Holly Fernandez Lynch, JD, MBE, is the John Russell Dickson, MD Presidential Assistant Professor of Medical Ethics in the Department of Medical Ethics and Health Policy at the Perelman School of Medicine, University of Pennsylvania.  Her scholarship focuses on clinical research ethics, access to investigational medicines, Food and Drug Administration policy, and the ethics of gatekeeping in health care. She is founder and co-chair of the Consortium to Advance Effective Research Ethics Oversight (AEREO), which aims to understand, evaluate, and improve IRB quality and effectiveness through empirical research. Prior to joining Penn, Professor Fernandez Lynch was Executive Director of the Petrie-Flom Center for Health Law Policy, Biotechnology, and Bioethics at Harvard Law School. She  previously worked as an attorney in private practice focused on pharmaceuticals regulation at Hogan & Hartson, as a bioethicist at the NIH's Division of AIDS, and as a senior policy and research analyst with President Obama's Commission for the Study of Bioethical Issues.
---
Tamar Krishnamurti, PhD
Assistant Professor of Medicine and Clinical & Translational Science, Division of General Internal Medicine, University of Pittsburgh, Pittsburgh, PA USA
PUBLIC RISK PERCEPTION AND THE CREATION OF CLEAR COMMUNICATIONS
Psychologists study the judgments people make when characterizing risks associated with events over which they do not have direct control. This knowledge could help the research community understand how best to conceptualize research risks to third parties and communicate this information to the potentially affected public.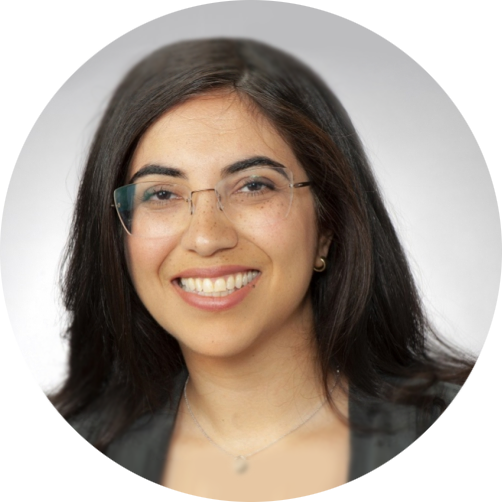 Biosketch: Tamar Krishnamurti, PhD is an Assistant Professor of Medicine and Clinical and Translational Science at the University of Pittsburgh. Dr. Krishnamurti draws on (and develops) methods in the social and decision sciences, working with cross-disciplinary experts and community members, to examine problems at the intersection of health, risk, technology, and the environment. Her most recent research focus has been on risk identification, communication, and intervention for maternal health using mobile technologies. At the University of Pittsburgh, Dr. Krishnamurti leads the Behavioral Health arm of the Center for Research on Behavioral Health, Media, & Technology and is a co-founder of the FemTech Collaborative, housed within the Center for Women's Health Research and Innovation.
---
PANEL DISCUSSION
Third parties are not directly involved in the research, but they may still incur risk of harm. What are these risks and how may the public or third parties perceive them? Does the research community have a responsibility to protect third parties from potential harms? Are there relevant moral or legal theories that support a charge to protect third parties in research?
---