HHS Secretary Sylvia Mathews Burwell
Making Health Care Work Better for Everyone
The Affordable Care Act gives us the tools to build a health care system that puts patients at the center.
Learn more about our work to make health care work better.
---
Latest Blog Posts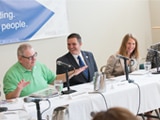 My visits to these states offered a clear view of the better health care system we're trying to build at HHS.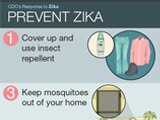 The biggest risk of Zika virus is to pregnant women or women of childbearing age.
Latest Speeches
By:
Sylvia Mathews Burwell
HHS Secretary Sylvia M. Burwell discussed the Department's three-part strategy for fighting back against the epidemic of opioid misuse, abuse and overdose and announced $53 million in funding to 44 states directed at each part of the strategy.
By:
Sylvia Mathews Burwell
Marking the 26th anniversary of the Ryan White CARE Act, Secretary Sylvia M. Burwell talks about how the Ryan White program has helped fight the HIV epidemic and helps us build a stronger public health system in the U.S. and around the world.
Videos
Watch videos of Secretary Burwell.
---