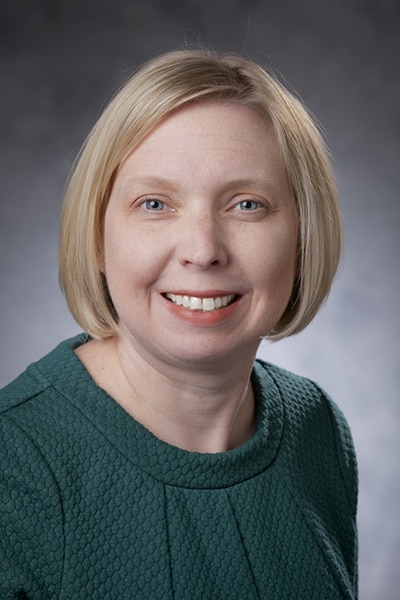 Society of Infectious Disease Pharmacists (SIDP), Geneva, IL; Designated Representative: Elizabeth Dodds Ashley, PharmD, MHS, FCCP, BCPS
SIDP is a non-profit professional organization dedicated to the appropriate use of antimicrobials through education and training, research, and policy. SIDP has nominated Dr. Elizabeth Dodds Ashley to serve as their designated representative.
Elizabeth S. Dodds Ashley is an Associate Professor of Medicine with the Division of Infectious Diseases and International Health at Duke University. She serves as the Director of Operations and liaison pharmacist with the Duke Antimicrobial Stewardship Outreach Network (DASON). She received her Doctor of Pharmacy degree from the Bouvé College of Pharmacy and Health Sciences at Northeastern University, Boston, Massachusetts, graduating Summa Cum Laude. She subsequently completed her pharmacy practice residency at Duke University Health System and a specialty residency in adult internal medicine/infectious disease with Duke University Health System and Campbell University before joining the Department of Medicine at Duke University Medical Center. In 2006 she completed her Masters in Health Science in Clinical Research at Duke University School of Medicine.
After joining the faculty at Duke, she served as the clinical pharmacist for the Infectious Diseases Transplant Consult Service and Co-Chair of the Antibiotic Evaluation Team as well as a Clinical Assistant Professor of Pharmacy Practice at the Campbell University School of Pharmacy. In 2008 she transitioned to the University of Rochester where she served as the Associate Director for Clinical Pharmacy Services and an Infectious Diseases pharmacist until June 2015 when she returned to Duke. She is a board-certified pharmacotherapy specialist with added qualifications in Infectious Disease and a Fellow of the American College of Clinical Pharmacy. She maintains active involvement in many professional organizations. This includes the Society of Infectious Diseases Pharmacists (SIDP) for which she served as the 2018 President. She recently chaired a conference on best practices for antimicrobial stewardship research in conjunction with the Society of Healthcare Epidemiology of America.
Antimicrobial stewardship has been the focus of Dr. Dodds Ashley's clinical and research activities for nearly 20 years. Her experience includes managing antimicrobial stewardship programs at large academic medical centers as well as collaborating and guiding programs for small community hospitals and healthcare systems. Through this work, she has gained expertise in obtaining, collating, reporting and interpreting data on antibiotic use. While in Rochester, she collaborated with the Emerging Infections Program (EIP) to better characterize the impact of antibiotic overuse in our acute care facilities and determine the impact of changing antibiotic use on subsequent Clostridioides difficile (CDI) infections. Her co-leadership in stewardship collaboratives focusing on both the acute care and long term care settings helped achieve a 30% reduction in CDI in Rochester, NY. Her current research work is examining the impact of implementing robust stewardship programs across the network of DASON hospitals.