Designated Representative: Elizabeth Allen Wagstrom, DVM, MS.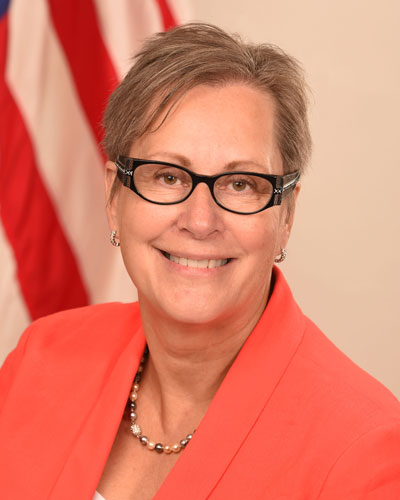 National Pork Producers Council (NPPC), Washington, DC; Designated Representative: Elizabeth Allen Wagstrom, DVM, MS. 
The NPPC conducts public-policy outreach on behalf of its 43 affiliated state associations, enhancing opportunities for the success of U.S. pork producers and other industry stakeholders by establishing the U.S. pork industry as a consistent and responsible supplier of high-quality pork to the domestic and world markets. The NPPC has nominated Dr. Elizabeth Allen Wagstrom to serve as their designated representative. Dr. Wagstrom is the Chief Veterinarian for the NPPC. She has a long history of working at the interface of animal and public health and led the initial development of the industry's programs on responsible use of antibiotics. Dr. Wagstrom has been an industry consultant to the Public Health Action Plan to Combat Antimicrobial Resistance as well as served as an Advisory Board member to CDC's Get Smart on the Farm initiative. Dr. Wagstrom currently serves on the Association of American Veterinary Medical Colleges and Association of Public and Land-Grant Universities' Task Force on Antibiotic Resistance in Production Agriculture. She has made numerous presentations to U.S. and international audiences on the responsible use of antibiotics in animal agriculture.
Content created by Office of the Assistant Secretary for Health (OASH)