NVAC at 30

It's a historic year for the immunization enterprise: the National Vaccine Advisory Committee (NVAC) turns 30. NVAC advises the Assistant Secretary for Health at HHS on important vaccine and immunization topics and tackles critical issues that affect the immunization system.
At a Glance
For the last 30 years, NVAC has played a key role in building a strong immunization system. Here's a snapshot of the Committee's history: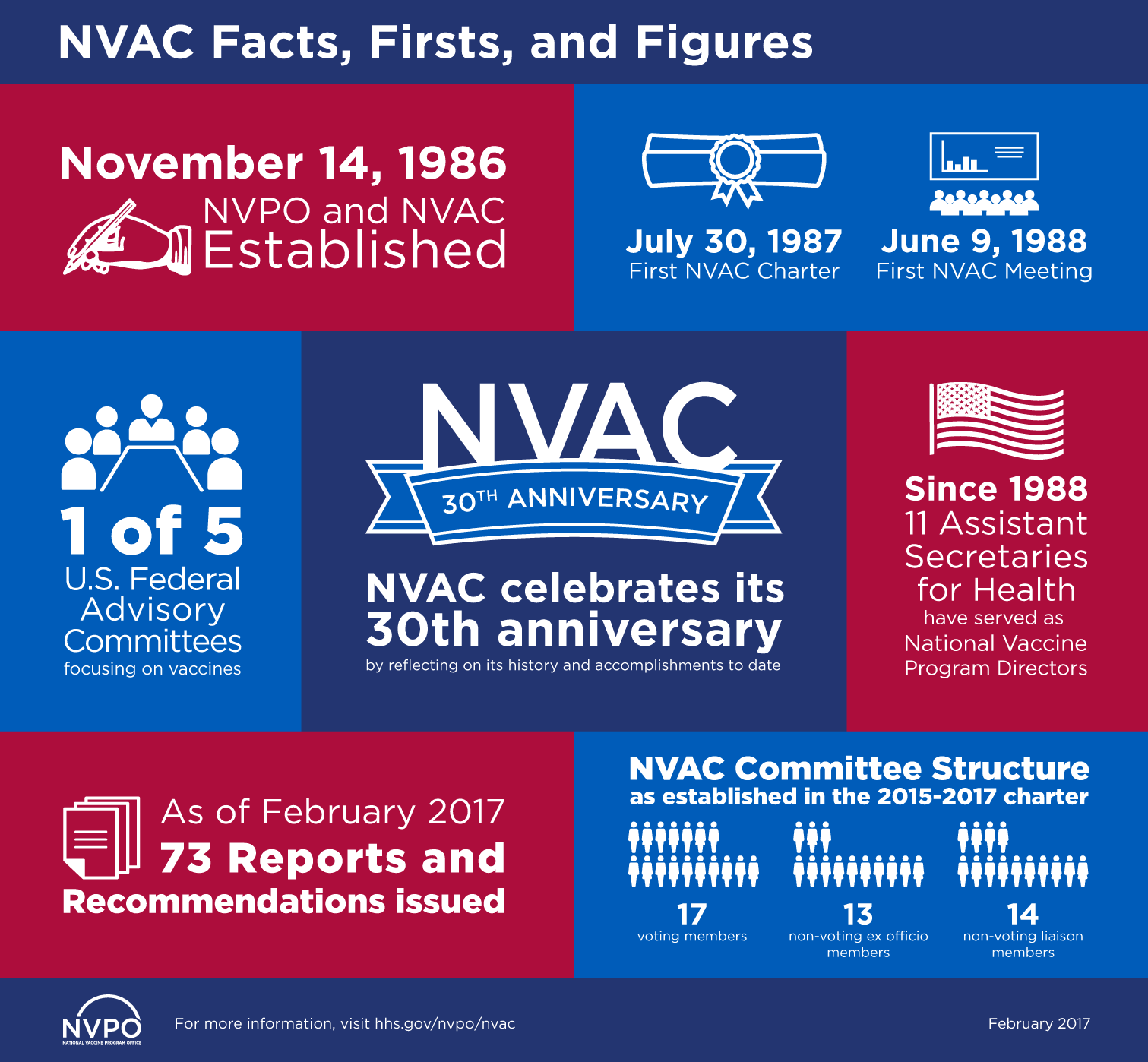 Voices from the Field
Influential vaccine and public health leaders recognize NVAC's significant contributions as a federal advisory committee.
Spread the word: Share the quotes below on social media or add them to presentations or materials.
NVPO at 30
The National Vaccine Program Office (NVPO) also celebrates three decades of work. Take a moment to learn more about NVPO and key milestones over the past 30 years.
Additional Resources
NVAC celebrated 3 decades of advising the National Vaccine Program at its public meeting on February 7-8, 2017.
---
To return to the page content, select the respective footnote number.
1
Institute of Medicine (US) Committee on Review of Priorities in the National Vaccine Plan. Priorities for the National Vaccine Plan. Washington (DC): National Academies Press (US); 2010. Appendix C, 1986 National Childhood Vaccine Injury Act (Public Law 99-660)
Content created by National Vaccine Program Office