HHS and our federal partners are working together with state, local, tribal and territorial governments, public health officials, health care providers, researchers, private sector organizations and the public to execute a whole-of-America response to the COVID-19 pandemic to protect the health and safety of the American people.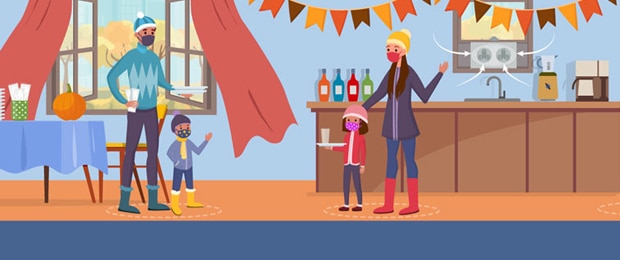 Gatherings with family and friends who do not live with you can increase the chances of getting or spreading COVID-19 or the flu. Take steps to make Thanksgiving safer.
The CARES Act Provider Relief Fund provides $175 billion in relief funds to hospitals and other healthcare providers on the front lines of the COVID-19 response.
Learn about accessible testing, contact tracing, laboratory capacity, and data sharing for preventing and containing the spread of COVID-19.
Learn how the new HIPAA flexibilities make telehealth services easier to implement and access during the COVID-19 public health emergency.
Find information on funding opportunities and resources for HHS's grantee community during the COVID-19 pandemic.
Learn how you can cope with stress and other impacts to your mental health during the COVID-19 outbreak.
Learn about how we are accelerating the development, manufacturing, and distribution of COVID-19 vaccines, therapeutics, and diagnostics.
Get the latest coronavirus news from throughout the Department of Health and Human Services.
Updates from Around the Department