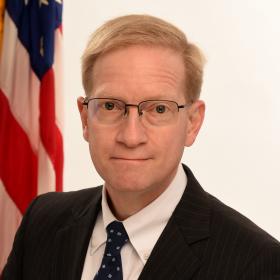 General Counsel (OGC)
Department of Health and Human Services
Samuel Bagenstos was appointed by President Biden and confirmed by the Senate to serve as General Counsel to the Department of Health and Human Services. From Inauguration Day until June 2022, he served in the White House as General Counsel to the Office of Management and Budget. Sam is on an unpaid leave from his position as the Frank G. Millard Professor of Law at the University of Michigan Law School. During the Obama Administration, he served as the Principal Deputy Assistant Attorney General for Civil Rights at the Department of Justice. He served from 2019 to 2021 as the Chair of the Michigan Employment Relations Commission, which adjudicates unfair labor practice and representation claims involving public-sector workers in the state.
Outside of his government service, Sam has taught at four law schools and litigated significant civil rights, health, and employment law matters. Among other notable litigation, he assisted in the defense of the Affordable Care Act in the NFIB case, participated in Administrative Procedure Act litigation involving various major regulatory efforts, and represented state legislators and workers' rights groups defending Michigan Governor Gretchen Whitmer's emergency orders responding to COVID-19. He has argued four cases before the U.S. Supreme Court, including Young v. United Parcel Service, 135 S. Ct 1338 (2015), which established new protections for pregnant workers.
Bagenstos served as a law clerk for Justice Ruth Bader Ginsburg on the Supreme Court and for Judge Stephen Reinhardt on the Ninth Circuit. He is a graduate of the University of North Carolina and the Harvard Law School.