Exceptional individuals and organizations are at the heart of the vaccine and immunization enterprise. Led by NVPO, the UpShot Awards is the first of its kind to bring together several federal agencies in vaccines and immunization to recognize and celebrate exceptional individuals and organizations advancing the National Vaccine Plan.
2017 Award Winners
Award recipients exemplify the highest levels of excellence and their efforts represent creative, impactful, and potentially game-changing activities across the National Vaccine Plan.
Excellence in Vaccine Safety
Image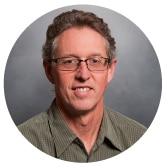 Awardee: Roger Baxter, MD, Co-director, Kaiser Permanente Vaccine Study Center, Infectious Disease Physician, Kaiser Permanente Oakland Medical Center, Research Scientist, Kaiser Permanente Northern California Division of Research

Dr. Baxter was awarded posthumously in recognition of his prolific contributions to advancing vaccine safety research including his instrumental role in the case-centered approach and the dynamic pregnancy neonate registry.


---

"It was a privilege and a joy to work with Roger for so many years as co-directors of the Kaiser Permanente Vaccine Study Center. He was an inspiring colleague for me and many other scientists in vaccine research. He was a generous mentor to both researchers and physicians, and a caring doctor to his patients. He worked tirelessly to answer critical questions about vaccine safety and effectiveness to the benefit of people around the globe. Above all, Roger Baxter possessed a kindness and humanity that touched everyone who knew him and made the world a better place."
— Nicola P. Klein, MD, PhD, Director, Kaiser Permanente Vaccine Study Center

---

Honorable Mention: Vaccine Safety Datalink (VSD) is a collaboration between CDC and 8 private, integrated health care delivery systems. The VSD is recognized as a vital national and international resource on vaccine safety.
Excellence in Vaccine Communication
Image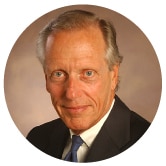 Awardee: William Schaffner, MD, Medical Director, National Foundation for Infectious Diseases, Professor of Preventive Medicine and Infectious Diseases, Vanderbilt University School of Medicine

A prominent communicator on vaccines and immunization, Dr. Schaffner was recognized for his significant leadership and collaborative approach to improving vaccination across the lifespan.


---

"Vaccines cannot speak for themselves; they need vocal advocates in every community in order to preserve their great contributions to healthier lives and healthier communities."
—William Schaffner, MD

---

Honorable Mention: Douglas J. Opel, MD, MPH, is a physician and professor of pediatrics at Seattle Children's Hospital. A pioneer in vaccine hesitancy research, he led the development of the Parent Attitudes about Childhood Vaccines Survey, the first validated clinical tool to help identify parents who are hesitant to childhood vaccines.
Excellence in Vaccine Supply, Access, and Use
Image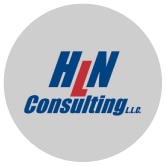 Awardee: HLN Consulting, LLC

HLN Consulting, LLC was recognized for developing the Immunization Calculation Engine, an open-source tool that integrates with electronic health records, immunization information systems, and health information exchanges to provide point-of-care immunization recommendations based on patient immunization history.


---

"ICE is an important product for the immunization community. It is collaboratively developed, maintained, and supported yet is freely available for use. We hope ICE can gain a broad acceptance not only here in the United States, but across the world."
– Noam H. Arzt, PhD, President and Principal Consultant, HLN Consulting, LLC

---
Excellence in Global Prevention
Image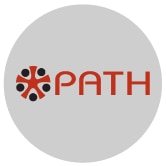 Awardee: PATH

A global leader in immunization, PATH was recognized for their robust portfolio advancing vaccine development, technology, and access around the world. Their remarkable efforts include the development of more than two dozen vaccines, forging global partnerships, and accelerating innovation in vaccine technology.


---

With 40 years of experience developing and advancing innovations that save lives and improve health, we know that a continued commitment to global immunization research and development is essential to ensuring access to safe, effective vaccines that can address today's preventable diseases and combat those that will emerge tomorrow."
– David C. Kaslow, Vice President, Essential Medicines, and Director, the PATH Center for Vaccine Innovation and Access (CVIA)

---
Awards Criteria
NVPO invited nominations for individuals or organizations from outside of the federal government whose research, policy, or programmatic activities advance the National Vaccine Plan. To be eligible for an award, individuals and organizations had to demonstrate excellence in 1 or more of the following areas:
Leadership: Demonstrates exceptional leadership in the field
Collaboration: Develops and promotes public and/or private partnerships that are integral to the success of their activity
Innovation: Implements uniquely creative or innovative strategies or research designs
Advancing Research: Contributes to transformative research (includes using a novel research methodology or an innovative model)
Improving Practice: Dramatically improves established programs, procedures, systems, or methods
Interested in Applying?
Interested in applying for an award in 2018? Sign-up for emails from the National Vaccine Program Office to receive next year's announcement.