Storytelling Campaign Provides National Attention to Hepatitis B
By:
Corinna Dan
, RN, MPH, Viral Hepatitis Policy Advisor, Office of HIV/AIDS and Infectious Disease Policy, U.S. Department of Health and Human Services
Summary:
The Hep B Foundation's #justB campaign is a national story bank featuring real people living with hepatitis B who put a human face on this serious disease.
The number of new hepatitis B (HBV) infections is increasing despite the availability of effective HBV vaccines, even in populations for whom routine screening and vaccination are recommended. Between 2014 and 2015, new HBV infections grew by about 20 percent overall.
There are an estimated 850,000 people living with hepatitis B in the United States and one in four people who are chronically infected with hepatitis B will die prematurely. The highest rates of chronic HBV infection in the United States occur among foreign born individuals, especially people born in Asia, the Pacific Islands, and Africa. Other groups who have higher rates of HBV infection include people who inject drugs and men who have sex with men.
As few as 33 percent of people living with HBV infection are estimated to be aware that they are infected so it is very important to create opportunities to raise awareness and get people tested and into appropriate care and treatment.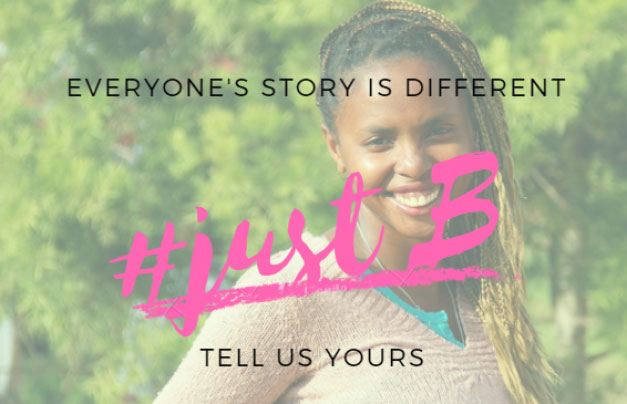 In May 2017, the Hepatitis B Foundation launched their innovative #justB Storytelling Campaign to capture public attention during May's Hepatitis Awareness Month and beyond. Today, the campaign continues to highlight the personal stories of people affected by hepatitis B. These stories are essential to raise awareness about hepatitis B, lower the stigma about infection, and get more people tested.
"There is no better way to understand the impact of a chronic disease like hepatitis B than to hear the stories of real people affected every day," said Joan Block, RN, BSN, former Executive Director and co-founder of the Hepatitis B Foundation. "Our #justB campaign seeks to save lives through storytelling to help put a human face on hepatitis B and motivate people to get tested, vaccinated and treated."
#JustB stories include:
MD grew up in Vietnam and learned at age 12 that she has hepatitis B. She kept this information to herself until she came to the United States to attend college. After attending a student conference, she wondered why people with various health conditions keep them secret. She decided eventually to tell her roommates, and is gradually coming forward to speak about living with the virus.
When he was 16, John learned during a routine medical checkup that he has hepatitis B. After his mother reacted with tears and concern, he decided that he needed to demonstrate to himself and others that people living with the virus can live full, adventurous lives. John decided to organize a charity bike ride to raise money for hepatitis B research. The support he received from people following his journey from Florida to Pennsylvania gave him the strength necessary to endure an often-exhausting cycling experience.
After her father passed away, Bunmi had to request his death certificate in order to learn the cause of death: liver cancer. She felt stifled by the lack of willingness within her family to talk about hepatitis B, and she wonders if old superstitions about illness in Nigeria are contributing to the stigma surrounding the virus both there and in African immigrant communities in the U.S. She is determined to help end the silence.
The Hepatitis B Foundation continues to share these stories and seeks additional submissions, including personal stories about being a family member of someone living with HBV; mother-to-child hepatitis B transmission; how hepatitis B has impacted families across generations; and more.
To learn more, get involved, or to submit your story, visit the Hepatitis B Foundation's website at www.hepb.org/justb.
The @HepBFoundation shares real life stories from people with #hepB across the country. Read more via @HHS_ViralHep: https://go.usa.gov/xnt2n