Using preventive services, managing your health conditions, and understanding your medications all contribute to an increased quality of life.
Image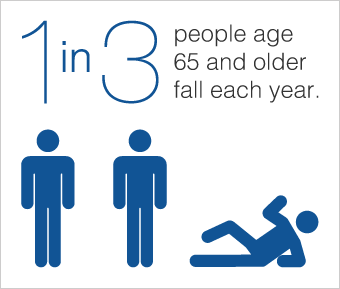 Finding Care
Medicare.gov: Physician Compare
Find physicians, group practices, and other medical professionals enrolled in Medicare.
Medicare.gov: Hospital Compare
Locate information about the quality of care at over 4,000 Medicare-certified hospitals across the country. You can use Hospital Compare to find hospitals and compare the quality of their care.
Medicare.gov: Home Health Compare
Compare Medicare-certified home health agencies. Home health care provides a wide range of health care services for an illness or injury.
Medicare.gov: Dialysis Facility Compare
Compare Medicare-certified dialysis facilities based on star ratings, services offered, and quality of care.
Mental Health
Older Adults and Mental Health
It is not uncommon to experience mental health issues, such as depression, as people age. You don't need to live with it, however. Learn more about depression in older adults.
Behavioral Health Treatment Services Locator
Find a treatment facility for mental health issues near you.
Alzheimer's Disease & Dementia
Coping with Memory Loss
Everyone has mild memory lapses from time to time. Learn when it is time to discuss your memory lapses with your doctor.
Brain Health: You Can Make a Difference
It is important to keep your brain healthy as you age. Get information and guidance to help you make smart choices about your brain health.
Alzheimer's Disease and Dementia
Find links to authoritative, up-to-date information from agencies and organizations with expertise in Alzheimer's disease and dementia.
Caring for a Person with Alzheimer's Disease
This easy-to-use guide offers Alzheimer's care information, advice, caregiver self-care, and where to find help.
Caregiving Tip Sheets and Resources
Caring for a person with Alzheimer's disease can have high physical, emotional, and financial costs. These tips can help caregivers become informed and find support.
Diseases, Conditions & Injuries 
Arthritis
Arthritis Advice
Arthritis is one of the most common diseases in the United States. Older people most often have osteoarthritis, rheumatoid arthritis, or gout.
Cancer
NIH Senior Health: Cancer
Some cancers are more likely to occur with age. Read about breast cancer, colorectal cancer, prostate cancer, and more.
Cancer Facts for People Over 50
Cancer strikes people of all ages, but you are more likely to get cancer as you get older. Learn what cancer is, what to look for, and how it is treated.
Diabetes
Diabetes in Older People—A Disease You Can Manage
Diabetes is a serious disease that can lead to dangerous health problems, such as heart attack or stroke. There are things you can do, however, to take control and prevent problems.
Fall Prevention
Home Fall Prevention Checklist
Falling can cause severe, sometimes life-threatening injuries. Check to see how you can prevent falling in your home.
Aging at Home: A Guide for Home Improvements
Modifying your home to be more accessible helps prevent falls and injuries, and provides peace of mind for you and those around you. This booklet contains practical tips about how you can adjust your living space to meet your changing needs.
NIH Senior Health: Balance Problems
Balance problems are among the most common reasons adults seek help from a doctor. Learn more about balance problems, symptoms, and treatments.
Preventing Falls Among Older Adults
Each year, one in every 3 adults age 65 or older falls and 2 million are treated in emergency departments for fall-related injuries. However, many falls can be prevented.
Hearing
Hearing Loss
Hearing loss can have many different causes. Learn about common causes of hearing loss and when to see your doctor.
Heart & Lung Health
NIH Senior Health: Heart and Lungs
Many diseases can affect your heart, circulatory system, and lungs. Read about COPD, heart attack, lung cancer, and more.
Heart Disease
In the United States, the most common type of heart disease is coronary heart disease, which can lead to heart attack. Learn the signs and symptoms of a heart attack and how you can prevent it.
HIV/AIDS
Aging with HIV/AIDS
New medications and treatments have increased the life expectancy of people with HIV. Learn how aging affects living with HIV.
HIV: Know the Risks. Get the Facts.
HIV risk doesn't stop at 50. In fact, men and women over age 50 account for 17% of all new HIV and AIDS diagnosis. Learn how to prevent HIV.
HIV, AIDS, and Older People
You may have thought HIV was something only younger people have to worry about, but anyone at any age can get it. Learn more about HIV/AIDS.
Vision
Aging and Your Eyes
Protect your vision and eye health as you age. Learn about glaucoma, cataracts, macular degeneration, presbyopia, detached retina, and other problems.
Medication & Treatment
Medicare Prescription Drug Coverage
Medicare offers prescription drug coverage to help senior citizens get the prescription drugs they need. Learn more about Medicare's prescription drug coverage options.
Save on Drug Costs
If you meet certain income and resource limits, you may qualify for extra help from Medicare to pay the costs of Medicare prescription drug coverage.
Generic Drugs: Questions and Answers
Learn about generic drugs–from their safety to their effectiveness.
Dietary Supplement Label Database
Check the full label contents of dietary supplement products sold in the United States.
Senior Vaccine Schedule
People 65 and older may need one or more vaccines, even if you received vaccines as a child or young adult. Learn more and then talk to your doctor about which vaccines are right for you.