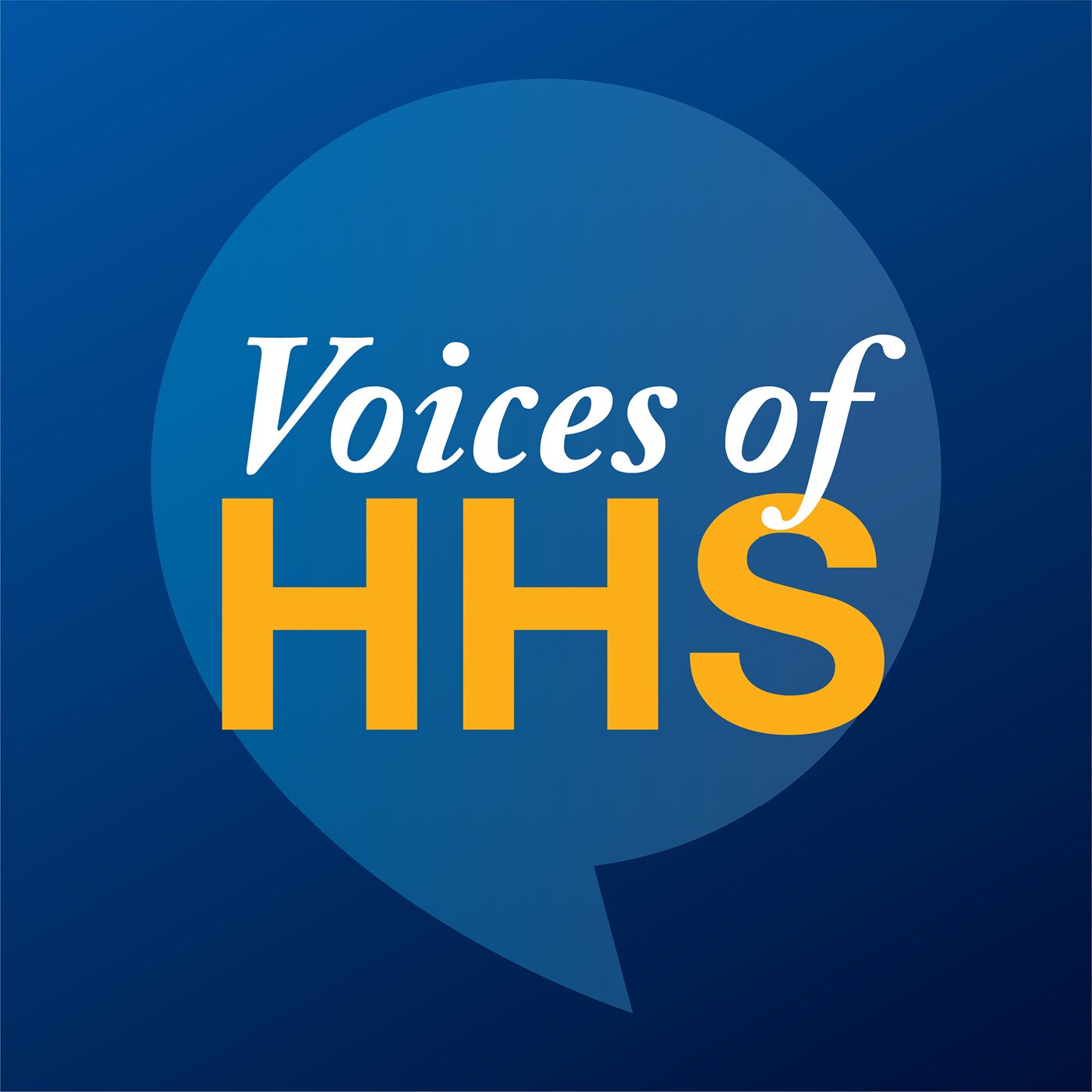 Voices of HHS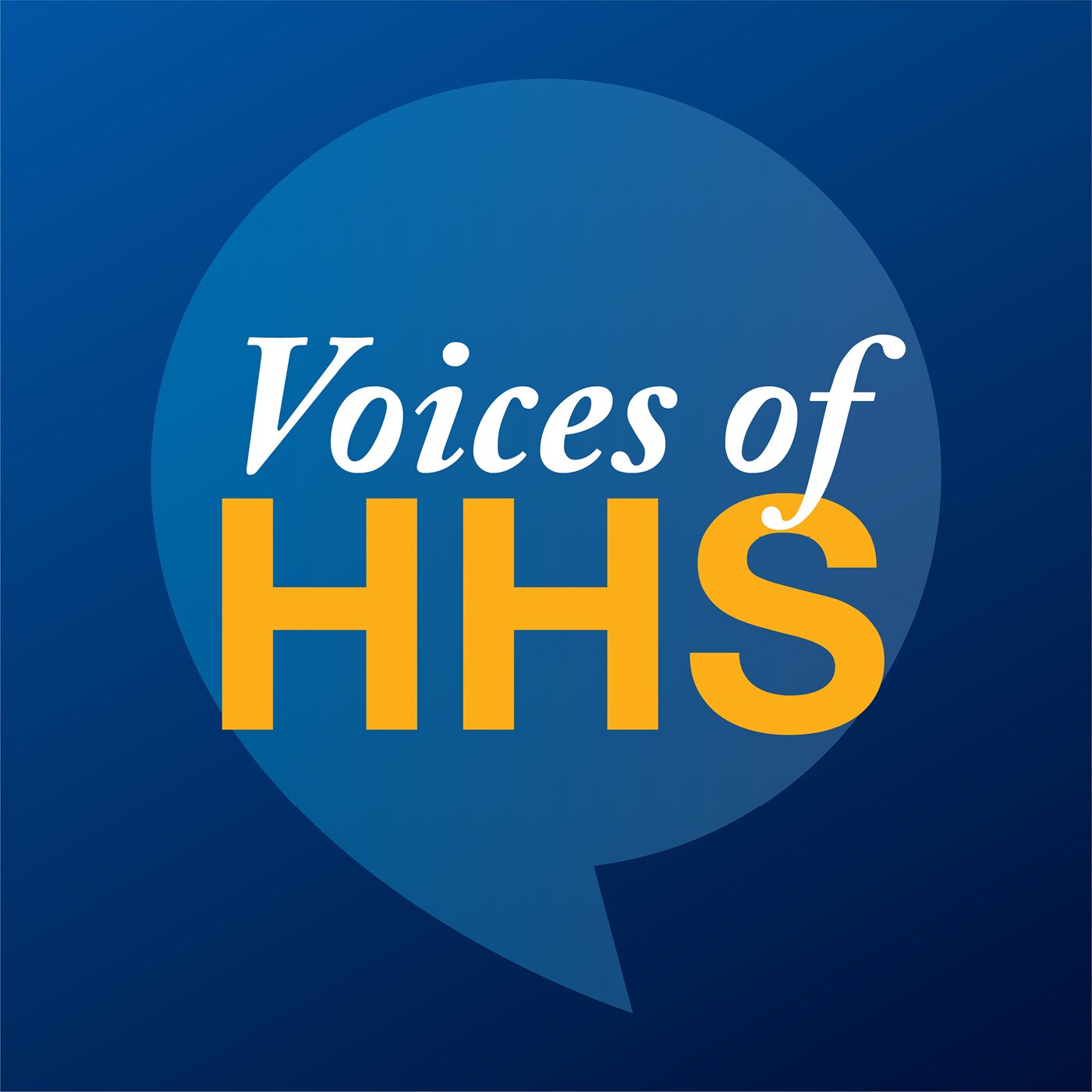 Lance Robertson: U.S. Assistant Secretary of Aging
Friday, August 7, 2020
On this episode of "Learning Curve", Caputo sits down with Lance Robertson to discuss his job as the U.S. Assistant Secretary of Aging, the 30th anniversary of the ADA, and programs offered by the Administration for Community Living.
Michael Caputo:  Hello and welcome back to Learning Curve, podcast of the United States Department of Health and Human Services.  I'm Michael Caputo, Assistant Secretary for Public Affairs here at the department.  The purpose of Learning Curve is to introduce you to the people who are working on your behalf, on behalf of the American taxpayer during a pandemic, but also every single day of the year, every other year when pandemics aren't rampaging across the entire planet.
The Department of Health and Human Services has a lot of duties that we partake in order to help you, your family, your loved ones.  And one of those, in particular, is Lance Robertson who's administrator and U.S. Assistant Secretary for Aging.  In fact, Lance is responsible for the Administration for Community Living among so many things involved there.  Welcome, Lance.  Thanks for coming.
Lance Robertson:  Hey.  Thanks so much, Michael.  Glad to be on.
MC:  Thank you.  We -- you know, the one thing I find very interesting here is this is not a, you know, an elite administration.  We have an administration of a president who's a billionaire that actually has people who have experience and real perspective on the issues.  And your service as the U.S. Assistant Secretary for Aging is one, I think that's a feature.  I mean, you were raised by your grandparents, weren't you?
LR:  That's correct.
MC:  In Oklahoma, not like, you know, downtown D.C.  You're not an animal of the swamp but raised by your grandparents in Oklahoma.  Does that add to your devotion to your duties serving the aging across the United States?
LR:  Oh, undoubtedly.  And I will also say that not only in Oklahoma but in rural Oklahoma, so we were really out there.  Lots of Oklahoma as many know are pretty rural.  And where I grew up, I really had the opportunity to just draw very closely to my grandparents.  They certainly influenced my life personally and professionally.  And undoubtedly, my career choice to become a gerontologist was tied to, I think, in a big way the love that I had for my grandparents and just the recognition that so many older adults do so much to continue to make this country great.
MC:  So, how does -- did they influence your job particularly?  I mean, I know -- listen, I was raised in many ways by my grandparents.  My parents, I was lucky enough to have them in my life, but they dropped us off at the farm a lot.
LR:  [affirmative].
MC:  And I can tell you at the most important times in my life, my grandparents have come to me during their life and after their life.  The memories that they leave and the mark they left on me.  My grandmother was the most religious person in our family.  And, you know, my other grandmother on my father's side taught me how to make Italian gravy.  Both of these things are very important to me, church and pasta.  And how did your grandparents leave a mark on you?
LR:  Both of them were just so humble and they were real people.  And grandfather, as an example, was a World War II veteran, only went through fourth grade formally.  But also I think just so committed to high integrity and to making sure they raised me in a way both modeling and then directly that would prove to be a person worthy.
And, you know, I don't think either of them ever had any anticipation of what I might do career-wise.  I will say, I was the first in my family to ever go to college and really had that opportunity with their support to make that happen and then to look at career choices.  And early on thought, again, this is a career path that made sense.  It took me down a public servant path that I've really enjoyed.
MC:  Rural Oklahoma was your -- were your grandparents own a farm?
LR:  We were, 160-acre farm.  Yes, sir.
MC:  Wow.  What were you guys growing?
LR:  A variety of things.  Grandpa was kind of a jack of all trades.  So, we did a little bit of crop production along with some livestock and just depend on what floated his fancy so we had all kinds of lot of stuff.
MC:  It's the main influence they have, doesn't it?
LR:  It is.
MC:  And, you know, that kind of led to you long before this.  You founded the Gerontology Institute at the Oklahoma State University.  What was -- how did you get to that?  That's a real fundamental and interesting project.
LR:  Oh, in a hindsight, love being part of that.  So, I out of school went to work for Oklahoma State University, the land-grant --
MC:  Out of school is that where you go?
LR:  Oklahoma State University, yeah.  I went to school at Oklahoma State and then out of school went straight to work there, and that is the state's land-grant institution.  So, I had an opportunity really early on to evaluate what might be some real academic opportunities on campus.  We had kind of a multi-disciplinary program at the time which kind of just meant things were patched together.  So, we created the Gerontology Institute both for academic and then also extracurricular purposes.  And really, we were proud of the accomplishments we had during my roughly 12 years there as an administrator.
MC:  Well -- and how did that lead you toward this --
LR:  So --
MC:  -- toward this position at HHS?
LR:  Sure.  Absolutely, yeah.  Everything is connected.  I think that's the beauty of life, Michael.  You know, I finished my 12 or so years at Oklahoma State and was asked by a sitting governor for Oklahoma at the time, Brad Henry, if I would be interested in being the state's director of aging services.  Certainly, that was an opportunity that I wanted to take advantage of knowing I could help influence and direct the state in its honoring of older adults.
So, I did that then for 10 years sitting in that role when the 2016 election occurred.  And a number of national leadership opportunities I think had created some buzz around what would strong candidates -- who would some strong candidates be.  So, I think I emerged and had a lot of people, I want to say several hundred people, Michael, that wrote the President and others saying, "Hey, if the time comes and you're ready to make an appointment for Assistant Secretary for Aging, this is a guy that really believes in how we can best do that."
MC:  It's interesting.  Plus, it came to my attention when I was preparing for this interview that you're a veteran of the United States Army.
LR:  Yes, sir.
MC:  Army?  Enlisted?  Officer?
LR:  No, I was enlisted and --
MC:  So, you work for a living?
LR:  I work for a living, that's right.
MC:  Me too.  I was 25th Infantry.
LR:  Okay.  Very good.
MC:  Where did you serve?
LR:  I actually stayed on the Army Reserves side with 95th Battalion.  We did a lot of general advocate corps and just some other general admin work.
MC:  Well, I mean, that's so much of the -- our nation's defense now falls in the National Guard and Reserves.
LR:  Right.  That's right.
MC:  You know, I've actually been astonished at how many people with military backgrounds, people in the military who are here in the Humphrey building with us from HHS headquarters.
LR:  [affirmative]
MC:  Sometimes I think we have more camouflage than we have --
LR:  It's true.
MC:  -- seersucker running around here.  I know certainly more camouflage than pinstripes.
LR:  Right.
MC:  Does it help you with your military experience to interact with the military that we're working with during the pandemic and also the public health service staff that you work with on a regular basis with or without a pandemic?
LR:  I think to some degree, of course, it helps me appreciate their cadence, certainly some of the lingo and as we deal with the pace, and I love the pace in which the army and -- well, the military individuals assigned here, their pace is to be appreciated.  And I love that, you know.  It's rapid-fire.  Its deliverables the next day.  And, again, I think that the way the military traditionally operates really is a good model for all of us in public service.
MC:  It is.  You know, the Administration for Community Living brings together -- and a lot of our listeners don't know, it brings together the Administration on Aging, the Administration on Intellectual and Developmental Disabilities, and the HHS Office on Disability.  Three very, very important units here at Health and Human Services.  And this, of course, is the 30th anniversary of the Americans with Disabilities Act just a few days ago.
LR:  Correct.
MC:  And I could tell you, I was in the United States Congress when the Americans with Disabilities Act was passed.  I wasn't elected.  I was serving as a staff member.  But I was at the television and radio, you know, newsroom that's run by the House side.  And it was a big day, a very, very big day.  There's a lot of debate on this.  It was a huge and heavy, heavy lift.  And I actually set up the press conference for the Speaker of the House to celebrate the passage of the ADA.  And we knew then that was going to have a huge impact on the lives of Americans with disabilities.
In fact, my best friend from Big Tree which is where the Buffalo Bill stadium is has been disabled since we were kids.  And, you know, I have -- I noticed a remarkable difference on his quality of life before and after the ADA.  After the ADA, it kind of grew in and got momentum and, you know, enabled him to enjoy life just like every other American does.  I saw how it changed my friend Chucky's life.
How has ADA changed America?
LR:  I think undoubtedly, Michael, and again, I was 19 when it passed but I do recall it happening.  I think it was our civics class instructor who said, "Hey, folks, even though you're young at the moment, you really need to pay attention to this."  And fast forward now almost 30 years and I work directly in supporting the ADA.  But no, you're right, Michael.  I mean, that was such a historic civil rights piece of legislation and so historic in so many ways.  And of course, for us at ACL, it just absolutely supports our mission of, you know, helping people to live independently and to be fairly included in the community.
MC:  It's interesting because Americans with disabilities have difficulty every moment of their lives.  And oftentimes, especially before the ADA, the government stands in their way.  I saw how it affected Chucky -- my friend, Chucky, who suffers from brittle bone disease and has been through so many operations.  And he's 60 years old now, confined to a wheelchair, has lost an arm and a leg, has suffered cancer because of all the different treatments he's having with his life.  And he was about to have his other leg amputated, at least partially amputated because of this bone disease and how it eventually had impacted his remaining leg.
And it came to him that he had to have an operation.  He had to have it immediately because COVID was coming and I had not joined the department yet.  And I said, "Look, you know, you got to go in and get it done, get right out, and make sure you don't go into a treatment center," because nursing homes are an issue during COVID, right?  And of course, he had some complications with his surgery, and they tried to put them in a nursing home, and they treated him differently than other patients. Medical professionals treated him differently than other patients because he was disabled.  He was on his own; his parents are gone.  And there was only us, friends of his, who were trying to help coordinate his care.
I thought I saw a different level of treatment of this man because he was disabled but there are other things.  For example, I had -- a friend of mine write me a message the other day.  I wanted to read that to you. 
"I'm writing to you today about the enormous cost of renting a mobility van.  My oldest brother has ALS and he's non-ambulatory wheelchair-bound.  When he has to go to the doctor, his family is forced to pay $180 per day to rent a mobility van that my brother -- my other brother drives for him.  Yet the cost of renting a car can be as low as $20, $30 a day."
How do you help these people?  Isn't that a -- that is -- I mean, I've experienced that with Chucky.  But luckily in Western New York, we have a lot of services.  But I think in some areas like where this person is writing from, they don't, and they have to actually rent a van.  That's $200.
LR:  It's crazy.  Right.
MC:  How does ADA read on something like that?
LR:  Well -- so, again, really what we're trying to do through the ADA is to just make sure people do have access that does vary throughout the country.  Agreeably, you know, for people that qualify as an example, Michael, for the paratransit service, you know, that's a big thing that I know helps with the transportation struggle.  And you know in terms of access regardless of how you define it, if you can't really fulfill transportation needs whether or not somebody can access the medical doctor's office or anything else becomes irrelevant if they can't actually get there.
So, for us, you're right.  I mean, transportation is such a huge deal.  We fund a lot of program work around transportation particularly targeting how we can help serve people with disabilities.  And we also at ACL, we fund the nationwide ADA resource centers.  So, folks like the individual you just read about or Chucky or anybody can reach out to one of our ADA resource centers as well and say, "Hey, listen, I'm in Western Oklahoma.  Do you have any sort of services that might help me?"  And those ADA centers, again, that we fund are there to help provide those resources.
And I would sure hope that as a country we continue to mature in what we're able to offer those individuals.  Again, acknowledging that some parts you're going to have some service deserts that's not intentional.  It's just the reality of life.  But to the extent that we can, yeah, we're proud of the work of those ADA -- those 10 ADA resource centers nationally.
MC:  We have a lot further to go, don't we --
LR:  We do.
MC:  -- to fulfill the promise of the ADA?
LR:  Sure, absolutely.
MC:  What more do we have to achieve?
LR:  Well -- so, I think again and thankfully, Michael, I've seen just in the last decade or so a real attitude change because we, I think, are slowly transitioning from a, "Hey, we must do this," to a, "My gosh, if we can make sure that our friends and colleagues with disabilities are able to be fully integrated, we all win.  They win, we win, society wins."
So, to me, it's a real exciting proposition that for a lot of the discussions we're having and the things that we're launching, some of the innovation, all really is going to point towards people being able to be fully integrated, and that's what they deserve.  That's what they want.  That's what we would want for those that are fortunate enough to maybe live without a disability.  So, to me, it's encouraging to see the direction we're going.  And it's now being driven less from an advocacy, "Hey, you better do it, or we'll sue you."  Now, it's being more driven from a, "Wow, where's the value?  Here it is.  We see the return."
MC:  It's interesting how the ADA has sprung up a lot of creative ideas.
LR:  Sure.
MC:  For a time, I've worked with a catamaran called Impossible Dream.  It was homeported in Miami Beach and I had my boat next to theirs.  I lived on a tugboat back in those days.  Long before -- I didn't cut my hair, had a long beard.  You wouldn't recognize me.  In a lot of ways, the President saved me from that wonderful life.  It was right next to us.  Impossible Dream was just like 65, 70-foot catamaran that was outfitted to be sailed across the ocean by a person in a wheelchair.
LR:  Excellent.
MC:  And in fact, that had been sailed across the ocean by a man who had it built for himself, and then he donated it to an organization in Miami.  And they take -- their whole mission is to teach people in wheelchairs how to sail.
LR:  It's wonderful.  Great.
MC:  It's a -- and I started working with them, helping them publicize.  The captain of the boat is a real -- of the ship is a friend of mine.  And every summer they go up the coast from Miami to Maine and come back down.  And every single port of call, they organize for people to come out for sailing lessons --
LR:  It's great.
MC:  -- for people in wheelchairs, and they couldn't do that.  They could not do that if it weren't for the ADA because simple enough people in wheelchairs couldn't get on the dock.
LR:  That's right.
MC:  You know, and with the ADA making those things possible, the extension of it was that somebody who wanted to donate a boat to help people learn how to live a fulfilling life was made possible.  And it's these small little things that make ADA worth celebrating.
LR:  Yes, absolutely.  Yeah, and I'll say, Michael, you know, preceding the ADA was the ABA which is the Barriers Act.  Because as you just pointed out, sometimes it's the simplest things.  You know, a rise or a sidewalk cut or something that just helps somebody with mobility issues.  So, I also chair the U.S. Access Board and that's the U.S. Access Board's focus is around barrier removals particularly for properties that are federally funded.  So, you're right.  To me, it's just really heartwarming to see how some of the smallest things, really low-cost sort of adjustments, can make such a big difference in the mobility and on accessibility for people with disabilities.
MC:  Mobility and accessibility problems come upon all of us.
LR:  You better believe it.
MC:  It does.  I mean, I remember Impossible Dream a couple of years ago was heading up to -- one of their ports of call was Kennebunkport, Maine.
LR:  Oh, sure.
MC:  And of course, Kennebunkport, you think about the Bush family.
LR:  Right.
MC:  And my former boss, George H.W. Bush at that time was in the twilight of his life.  And he was wheelchair-bound because of his health challenges, age, et cetera, but completely and absolutely devoted to the sea.  A man who was probably born in a boat.
LR:  [affirmative]
MC:  And I was able to get them in touch with the Impossible Dream.  I wasn't there but I caught photos of the wheelchair-bound former president sailing this boat, and I saw on his face how happy he was.
LR:  Awesome.
MC:  He passed on not long after.  That was probably the last time he was at sea.  A man who was practically born in a boat.  And again, made possible through the ADA, you know.
LR:  That's right.  And your point Michael is a great one about President Bush.  So often, you know, we were talking about the evolution of this conversation around accessibility with longevity now and people getting older.  So many now are healthy until a certain age and then they encounter disability.  So, it's no longer about those individuals with disabilities.  It's kind of about all of us now.  This nexus between not just people who have either acquired or born with a disability, but now people who are aging and acquiring disabilities.
MC:  Right.
LR:  So, we're talking about a hugely growing number of people that really again, as the President obviously exemplified, love those opportunities and shouldn't be prevented from enjoying them.
MC:  That makes me think of the ACL.
LR:  [affirmative]
MC:  This serves over 140 million Americans.  That's an amazing number.  That's nearly half of America.
LR:  It's crazy.
MC:  Nearly half and to me, it's -- I actually see it at work in my hometown in Eastern New York, this little village I live in which is the most wonderful place on the planet to live and I have all the experience with the planet.  ACL and their programs and with the state of New York are funding congregate living situations for people with disabilities who are, you know, with intellectual and developmental disabilities.
And the -- all these people who live in these homes are such welcome members of our community.  They spent a lot of time outside walking together, and they're all tremendously happy.  Because I can tell you, these houses I've seen them inside and out, they're nice homes, and these people live good lives.  We look back in history that wasn't always true.
LR:  Sure.
MC:  And these federal programs are actually really -- I mean if there is one duty for the federal government beyond the national defense, boy, is this one of them, isn't it?
LR:  And it's a simple one.
MC:  Yeah.
LR:  Let's just be honest, it's often low-cost but high impact.  And, you know, our largest program is serving meals to older adults.  But honestly though so much of what we do at ACL again, low-cost, high return.
MC:  Meals on Wheels, for example.
LR:  Yes, right.  I've told more people than you can imagine, Michael, that you know that $6 or $7 daily cost for a meal keeps people out of nursing homes.  And it really does because it staves off food insecurity.  That's one of many examples, prevents falls, prevent social isolation, so many other issues.
MC:  How has the ACL program changed due to COVID-19?
LR:  Great question.  So, of course, like so many of us, I think our initial posture was one of, "Hey, how can we still serve people but yet be safe?"  And it didn't take long for our network.  We have about 22,000 entities that we fund across the country.  They're so resilient.  And they're so committed to their mission that for a lot of them, they quickly pivoted and, you know, we're able to create service mechanisms that were both efficient, but also safe.
So, take meals again, one of the biggest services we offer.  As you can imagine, they quickly, quickly moved into a posture of delivering meals to inbound, quarantined seniors.  And doing so in a very safe way in terms of both the passing on of the meal, but also the wellness check, you know, being able to see him through the window and just making sure Mr. Smith is okay.  All of those are just extra values that we're so proud of with our programs.  And it doesn't stop just at that program, so many of the other services.
We offer about 36 programs at ACL and, you know, a lot of them, of course, pivoted to doing their work virtually.  So, one that I think is really underappreciated is our chronic disease self-management program.  How do we teach people with a chronic disease to manage through that safely and in some cases become much healthier?  All of that programming work went virtual.
MC:  Yeah.
LR:  So, in so many cases, I think we're still able to deliver a very large portion of the services toward adults and people with disabilities despite COVID.
MC:  Administration for Community Living that just evokes the -- that makes me ask the question.
LR:  Sure.
MC:  Are the people who are involved in these congregate situations are the people who enjoy the benefits of the program supporting intellectual and developmental disabilities?  Are they safe in COVID?
LR:  I believe they are because obviously, as CDC has pointed out, you know, quarantining is -- and certainly early on quarantining was one of the best options for people with high vulnerabilities, which happened to be a lot of older adults and people with disabilities.
MC:  Right.
LR:  So, we were part of those initial conversations.  I do think though as we've learned, Michael, in the recent weeks and months, there is a balance because we don't want people to simply quarantine to avoid the virus, but that cost of quarantining in terms of their health both physically and mentally ends up just becoming so much more pervasive and problematic.  I love the secretary's message.  You know, it's not about -- I can't remember exactly how it's stated.
MC:  It's helping the economy.  It's helping --
LR:  Yes, there you go.  See, and that's exactly what we experienced, Michael, with our populations, you know.  We needed to begin encouraging them and we have done so, you know.  This multi-month quarantining at some point, you got to start in a safe way really reintroducing yourself to regular activities, things that really bring you joy.  You got to be able to see those grandkids.  Now, maybe again, it's socially distanced or through a window if necessary, but just again, don't let COVID so suppress you that you lose your identity and who you are.  There are ways to balance all that.
MC:  I'm talking to Lance Robertson who is the administrator and Assistant Secretary for Aging, administrator of the Administration for Community Living.  These are the core programs of the human services part of Health and Human Services.  During COVID, during a pandemic when we're, you know, running and gunning, and moving and trying to make things happen for the American people trying to defeat the virus, we can't lose sight of the HS part of HHS.
LR:  You got it.
MC:  And I'm wondering -- I mean, this has got to be -- I mean, you founded the institute at the Oklahoma State University, right?  You've been involved in this kind of work for all of your life certainly since you graduated from Oklahoma State University.  You know, I think of all my years of my grandparents, I know you do too.
LR:  [affirmative]
MC:  I miss them every day.
LR:  Right.
MC:  But, you know, you are serving everybody's grandparents in a lot of ways.
LR:  Sure.
MC:  And so many of them are at risk because of COVID.
LR:  Right.
MC:  Right now, we know for a fact, we've learned a lot in six months.  But the one thing we know beyond a shadow of a doubt is that our grandparents are the ones that are most vulnerable, aren't they?
LR:  Absolutely.  Particularly those in congregate settings as we found out, those nursing home rates as we know.  Thanks to, again, CMS' leadership, we're trying to really tackle that.  But older adults with those health vulnerabilities and in a congregate setting, boy that's a bad duo.
MC:  It is.  And as we move to reopen and defeat the virus in parallel because as the President has said and Secretary Azar has said, we have to do both.
LR:  That's right.
MC:  We have to reopen safely and sensibly, but we also have to predict -- protect the most vulnerable.  And the most vulnerable at this point are people that you serve every single day.
LR:  That's right.
MC:  How do we do it?  I mean, my kids, 6 and 7, and 18 years old, they can't go hug their grandpa and grandma.
LR:  Sure.
MC:  And my father and my mother, they're not in congregate living situations.  They're living on their own.  When we go see my father, when we see my mother, they can't even run up and hug them.
LR:  Sure.
MC:  I mean, how do we protect them?
LR:  Right.
MC:  How do we protect them?  I mean, if we're going to reopen safely and sensibly and protect the most vulnerable, this reads right on your client base.
LR:  Absolutely.  And I think our consistent message throughout the pandemic, Michael, has been, "Hey, folks, listen, let's just be honest, short-term sacrifice, long-term gain."  Yes, correct.  No hugging, no physical contact with grandparents, particularly those who have some comorbidities.  But that's we all pray that that's only going to be for short time longer.  And then, you know, once the virus is gone and we've been able to eradicate it through some of the vaccine work that's happening, hugs can abound.
MC:  Right.
LR:  But in the meantime, let's just all respect that the last thing you'd want to do is inadvertently cause, you know, an older loved one who's highly vulnerable to contract the disease.  And you can do so as we all know very unknowingly through that contact.  So, if we can just avoid the contact, follow all the measures, the safety measure, again, I think most people will just appreciate its worth not being able to see each other; or if you are seeing each other be socially distance.  That's all worth it because this time is going to continue to go by and hopefully in the very, very near future, you can return to what was normal for your family.
MC:  But it's so hard.  I mean --
LR:  It is.
MC:  I look at the look on my father's face.
LR:  Sure.
MC:  And the look on my children's face when they can't hug.
LR:  Right.
MC:  It's a fundamental --
LR:  I agree.
MC:  It's like oxygen.
LR:  Right.
MC:  You know, you can tell these people are heartbroken.
LR:  Sure.
MC:  But how do we support them while they suffer like this?  How do we support them?
LR:  Yeah, I think again, just, you know, a reminder of -- for me, as one example, what we've been encouraging people to really consider is despite no physical touch, what we encourage families to appreciate is this actually is an opportunity for more frequent contact.  And if you think about pre-COVID so often, you know, you didn't see grandma and grandpa about maybe every couple of months.  Well, now you really ought to lean in and actually go see them more even if you're not able to physically touch them.  Or if you can't, if you're not geographically close, you know, make those phone calls or texts or FaceTime or whatever you can do.
But what we've encouraged in terms of trying to create balance is increased frequency, contact frequency.  So, again, I think that for a lot of older adults, we've heard back directly from them saying, "Thank you, because now I hear from my family so much more than I used to."  And it wasn't purposeful, but life can make us pretty busy.  And I know that for non-COVID periods of time, so many older adults experienced isolation that now is being in some ways addressed because the family is paying a lot more closer attention because of COVID.
MC:  That's interesting.  I hadn't thought of that.
LR:  [affirmative]
MC:  You know, I think my kids do see more of their grandfather.
LR:  Right.
MC:  But they just don't seem so close though.
LR:  Yeah.
MC:  That's interesting.  I suppose the frequency of contact is something that helps.
LR:  It does.
MC:  And -- but man, it's tough.
LR:  Yeah, it is tough.
MC:  It is tough.  I'm sure we've heard -- as an Assistant Secretary for Aging, you're hearing these stories anecdotally every single day.
LR:  That's right.
MC:  You know, this is really important stuff that you do.
LR:  Thanks.
MC:  It's not just for the aging but also for the intellectual and developmentally disabled, the people who are disabled, and how they deal with their daily lives.  What is the most rewarding thing about your work?  I know it's not an easy question.
LR:  It's not only because, Michael, I just am in love with what I do.  So, it's hard for me to really prioritize what would be the most enjoyable aspect.  You know, I'm really grateful for the team we have at ACL.  We're small but mighty, relatively new.  As you pointed out, we were birthed in 2012 but our team though is so committed.  So, even during COVID -- and by the way, 41 percent of our workforce are vulnerable, either they're older or work with the disability because we have so many colleagues with disabilities at ACL.  So, this has really impacted them personally as well as professionally and yet their commitment has continued to be so very high.  So, that's one benefit.
I love when -- thanks to like your podcast and other opportunities where we can reach out to America and just remind them, "Okay, COVID often has been clinically discussed, but let's talk about social impact.  Let's talk about what it really means each and every day relationally and in terms of your mental health as well."  I'm so proud of the doctors we have out there, but that focus is clinical.  And, you know, for a lot of the average Americans that's good information, but it's not as valuable nor as heartwarming and nor does it affect their day to day. So, like you've -- you and I've discussed, you know, how can we increase contact so that social isolation doesn't become a problem.  You know, how can we make sure that folks can remain mentally healthy?
And we do a lot of work with SAMHSA, and some of our other colleagues on the human service side to help address that as well.  All of that combined I think really makes it such rewarding work because we know each and every day through the programming, as you pointed out roughly 140 million Americans that we like to say represent, you know, in terms of older adults, people with disabilities, and family caregivers.  I think so many of them are so grateful, even though they don't even know who we are because we're not a direct service agency which means all of our money goes to local level organizations that deliver the services, so they get all the credit, which is absolutely fine to me.
But again, it's rewarding to see the success that our network has had during COVID and it's all due to their resiliency.  I think the ADA obviously has been a cornerstone for that, you know.  ADA was birthed and then has carried forward successfully because of the commitment and the resiliency of people to say, "Hey, it's not fair nor is it right for people with disabilities to not be fully integrated and to feel that inclusion that they deserve."  So, for us, it's that fulfillment of a mission that brings excitement each and every day.
MC:  You know, I love doing these podcasts not just because I like hearing my voice on the air.  It's not -- that's not the only reason.  It's one of the reasons.  But people don't understand exactly what goes into all this.
LR:  Right.
MC:  And I'm glad you spent time with us.  I'm with Lance Robertson who is the administrator and Assistant Secretary for Aging.  If there's one thing I could leave every listener with, very simple, protect the elderly.
LR:  Right.
MC:  That's really where we're at.  We're going to reopen safely and sensibly, but the most important thing we can do is protect the elderly.  Anybody with questions, where would they go on the web?
LR:  Absolutely.  Our website is excellent.  It's one of the more navigable federal websites you'll find.
MC:  It is.
LR:  It's ACL.gov.  So, it's simple.  It's easy to navigate.  All the information you could ask for, I believe, is out there both in terms of the more immediate COVID response information that people might find of value.  But more importantly, the roughly three dozen programs will operate all the good information is there to help either a citizen or maybe another public servant navigate what resources we offer.  And again, we're here to serve the American public.
And as you pointed out, the goal for today is to continue to make sure that older adults and people with disabilities are safeguarded against this virus.  We need to get through the pandemic.  And then when we get back to the more normal state, we'll just continue to do what we do and rock it out.
MC:  That's right.  Lance Robertson, administrator and Assistant Secretary for Aging.  It's been a real pleasure.  The Administration for Community Living is ACL.gov.  One of the best websites out of HHS.
LR:  Yes, sir.
MC:  Sometimes these websites can be so dense with information.
LR:  Yes, right.
MC:  ACL.gov is eminently navigable.  It's a really good website if anybody has any questions.
LR:  Right.
MC:  Happy Birthday to the Americans with Disabilities Act, 30 years old.
LR:  Thirty years.
MC:  And thank you, Lance Robertson.  We'll be back next week here on Learning Curve.  I'm Michael Caputo, assistant secretary for Public Affairs.  Protect the elderly people.  Thank you very much.
[end of transcript]