Having a Field Day and Leading a Fun, Active Life
Summary:
Childhood obesity in America is a national crisis with far-reaching implications. More physical activity is vital.
Like most people, some of my fondest memories from childhood involve playing outside with friends and family during the long days of summer. My all-time favorite activity was playing baseball. In fact, I loved baseball so much that I wanted to grow up to play in the majors.
Fortunately, by the time I realized I wasn't cut out for the pros, I had discovered my passion for medicine, thanks to countless visits to the doctor's office to treat my many sport-related injuries, including more than a few broken bones.
But the endless summers spent playing baseball as a kid taught me the value of physical activity and the joy of playing sports. I learned that being active on a regular basis made me feel better and actually helped me do better in school.
This was the message I brought to the students of Lowes Island Elementary School in Sterling, Virginia, when I joined them recently to help kick off their annual Field Day. On a warm Friday morning—just a few days before school let out for the summer—it was the perfect opportunity to get out of the office, roll up my sleeves, and join Principal Bruce Shafferman, the Lowes Island Elementary teachers and staff, and, of course, the students for a day of fun in the sun.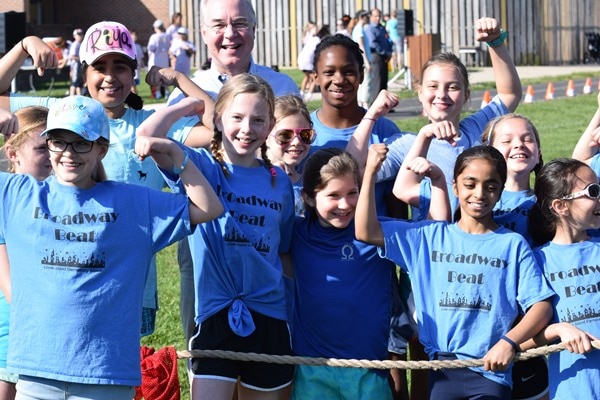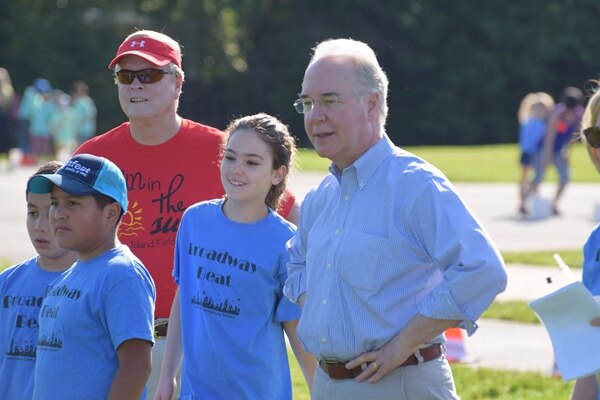 I know the kids have PE class three days a week with some great teachers. However, once school ends for the year, too many kids don't go out and play during the summer, but end up inactive and indoors.
This is a major problem, especially considering that nearly 1 out of every 5 American kids today (17 percent) and more than 1 out of every 3 adults (36.5 percent) are obese. Simply put, childhood obesity in America is a national crisis with far-reaching implications that not only limit the kinds of fun kids can have during summer break, but also jeopardize their ability to lead healthy and happy lives as adults.
Studies indicate that overweight youth may never achieve a healthy weight, and up to 70 percent of obese teens may become obese adults. The human and financial costs of our obesity epidemic are staggering. Obesity is a major cause of many of our most prevalent—and deadly—chronic health problems, including heart disease, stroke, diabetes, and some types of cancer.
Obesity-related health problems put incredible strain on individuals, families, and the nation's healthcare systems. According to the Centers for Disease Control and Prevention, people who are obese have medical costs that are $1,429 higher than those of normal weight, while other studies estimate that the annual cost of being obese is $4,879 for women and $2,646 for men.
That's why fighting and reducing childhood obesity is one of our three clinical priorities at the Department of Health and Human Services. And it's why I was so happy to see the Lowes Island Elementary School students learning how much fun physical activity outside can be during Field Day. There were a wide range of fun activities and games, including sack races; duck, duck, drench; finding hidden marbles; tug of war; relay races; and an obstacle course. I had the honor of helping the fourth graders tally the marbles and start an epic battle of tug of war (the fourth grade girls won an impressive victory and bragging rights).
We all had a lot of fun—and did something good for our health.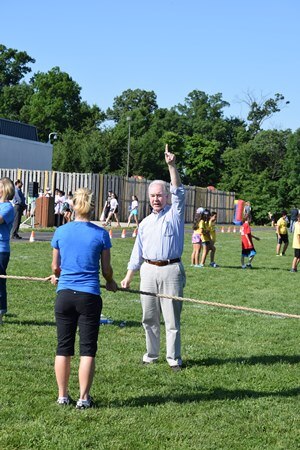 The Physical Activity Guidelines for Americans recommend that children get 60 minutes or more of physical activity every day. So, now that school is out for the summer, let's get out, too. July is Park and Recreation Month, so it's the perfect time to put down the cell phone or video games, get off the couch, sign off the laptop, and go outside to play for at least an hour every day. Find a park nearby, and whether it's swimming, bicycling, playing ball, or taking your dog for a walk, go do something you enjoy and get active!
If you want some more ideas about increasing your physical activity, check out the President's Council on Fitness, Sports and Nutrition.
The President's Council offers the Presidential Active Lifestyle Award, also known as PALA+, which promotes physical activity and good nutrition, because it takes both to lead a healthy lifestyle. This free, eight-week program uses the U.S. Department of Agriculture's SuperTracker online food and activity tracking tool. PALA+ can help you maintain or improve your health, and is a great way to help manage and reach your health goals. Anyone age 6 and older can participate in PALA+, so sign up today and earn your award!
This summer, let's all of us—children and adults—commit to being more active every day, so we can lead healthy, happy lives.
1 in 5 American kids today and more than 1 in 3 adults are obese. @SecPriceMD writes about fighting #ChildhoodObesity https://go.usa.gov/xNeW3