Gearing Up for Spring Sports
Summary:
Eye injuries are a leading cause of blindness among children in the U.S. The good news is that most eye injuries can be prevented with protective eyewear.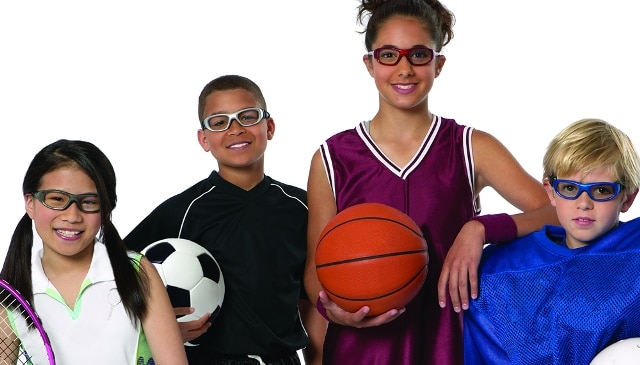 Spring brings a slew of after-school activities, including sports such as baseball, softball, lacrosse, and soccer.  As weekly calendars become packed with practices and games, parents and coaches need to know that most eye injuries in school-aged children are from sports. 
According to the American Academy of Ophthalmology, 90 percent of eye injuries could be prevented with better eye safety habits, like using protective eyewear. 
The Physical Activity Guidelines for Americans recommend that children and adolescents get at least 60 minutes of physical activity each day to stay healthy. Sports are an important part of meeting that recommendation. Parents and coaches play an important role in making sure young athletes protect their eyes while playing sports by properly gearing up.  Here are some important points to remember:
Wearing protective eyewear is the best way to protect against eye injuries.
Ordinary prescription glasses, contact lenses, and sunglasses do not protect against eye injuries.  Safety goggles should be worn over them or made to match your child's prescription.
For the best protection, use eyewear made of ultra-strong polycarbonate.  It is 10 times stronger than other plastics and does not reduce vision.
Choose eyewear specifically made for your sport and make sure it fits comfortably.
If your local youth sports leagues do not require the use of eye protection, encourage them to adopt a policy on protective eyewear. As a parent, insist that your young athletes protect their eyes when playing sports. Both parents and coaches can be good role models by wearing protective eyewear.
Visit the National Eye Institute's NEI for Kids website with your young athlete to find more information about sports and protective eyewear.  Together, you can also learn about the visual system, check out our Ask a Scientist video series, and fool your brain with some optical illusions.
Additional activities and helpful information:
Make sure young athletes are properly geared up for the game w/ these tips from @NatEyeInstitute: https://go.usa.gov/xX4av via @HHSGov