I Can Do It, You Can Do It!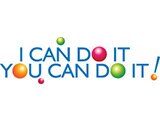 I Can Do It, You Can Do It! (ICDI) is a health promotion program that partners with K-12 schools and school districts, colleges and universities, and community-based organizations to provide access and opportunities for children and adults with a disability to be healthy and active.
Through mentorship, ICDI encourages participants to:
Set weekly, individualized physical activity and healthy eating goals;
Engage in regular physical activity;
Learn about healthy food choices; and
Earn the Presidential Active Lifestyle Award (PALA+) for leading a healthy lifestyle.
The Council's goal is to expand and implement the program in all 50 states.
Key Facts
Sign up to become an ICDI Advocate!
The President's Council encourages you to join the I Can Do It, You Can Do It! team to help people with a disability in your school or community overcome barriers and lead healthy, active lifestyles. Sign up to become an ICDI Advocate today by emailing ICDI@hhs.gov
Becoming an ICDI Advocate gives you the following benefits and resources:
ICDI Program Manual, a comprehensive implementation toolkit
ICDI Training Modules for Coordinators, Mentors and Mentees
ICDI Technical Assistance and Support Team
Presidential Active Lifestyle Award (PALA+)
ICDI logo and materials
It's easy to become an ICDI Advocate!  To get started, send an e-mail to ICDI@hhs.gov for more information on how to sign up.
Background
The ICDI national model was initiated by Dr. Margaret J. Giannini, former Director of the U.S. Department of Health and Human Services' Office on Disability in 2004 with support from the Eunice Kennedy Shriver National Institute of Child Health and Human Development and the Division of Nutrition Research Coordination at the National Institutes of Health.
In 2011, the President's Council adopted ICDI and convened a panel of federal and non-federal experts with a background in physical activity and nutrition for individuals with disabilities, to review the ICDI framework and materials. The panel's final recommendations included: expansion of the program to include children and adults; strengthening of the nutrition component; and a simplified evaluation.
The revitalized ICDI was announced in May 2013, with the goal of expanding the program to 100 school and community sites across the country by 2018.
Today, ICDI impacts approximately 400,000 Americans with a disability and their families in more than 100 cities in 36 states.
Resources
Content created by President's Council on Sports, Fitness & Nutrition