Zika Virus: What You Need to Know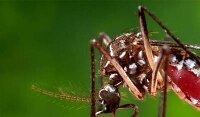 Find the most up-to-date information on the Zika virus and how you can protect yourself and your loved ones.
Learn more about how to protect yourself and your family from Zika by preventing mosquito bites, and other measures you can take.
Before you travel, learn where Zika is, the risks of the virus, and how to avoid spreading it.
Get the latest news and research on Zika from the Centers for Disease Control and Prevention (CDC).
Conozca las últimas noticias e investigaciones sobre el zika de los Centros para el Control y la Prevención de Enfermedades (CDC, siglas en inglés).
Content created by Assistant Secretary for Public Affairs (ASPA)