NVAC Designated Federal Official: Bruce G. Gellin, MD, MPH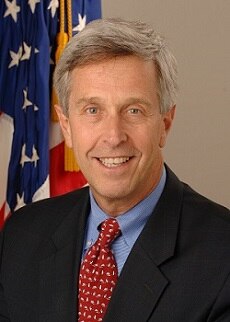 NVAC Designated Federal Official
Deputy Assistant Secretary for Health
Director, National Vaccine Program Office
Office of the Assistant Secretary for Health
U.S. Department of Health and Human Services
Follow @DrBGellin
Dr. Bruce Gellin, Deputy Assistant Secretary for Health and Director of the National Vaccine Program Office (NVPO) at the US Department of Health and Human Services, is the principle technical, strategic and policy advisor to the Assistant Secretary for Health on all aspects of the National Vaccine Program. NVPO was created by Congress to provide leadership and coordination among Federal agencies and other immunization stakeholders, including states and municipalities, health care providers, foundations, and private-sector entities including vaccine manufacturers, biotechnology companies, and insurers. 
 Among the highlights of his leadership are:
Updating the National Vaccine Plan in 2010, the Nation's roadmap for an accountable implementation plan.
In 2005, in the face of the rapid spread of highly pathogenic H5 avian influenza, Dr. Gellin led a team as the principal architect of HHS' first pandemic influenza preparedness and response plan.
During the 2009 influenza pandemic, he played a leadership role in the USG's response to the H1N1 pandemic, including:

Interagency coordination on vaccine development, supply and distribution
Leading the US team tasked with international donation of H1N1 vaccine to ensure vaccine access to countries with limited access, and  
Expanding the Nation's vaccine monitoring system.
Building on these efforts, he continues to be the principal adviser to the Assistant Secretary for Health on coordinating HHS and USG-wide efforts on seasonal influenza vaccination – which has expanded to strengthen the Nation's adult immunization system.
Dr. Gellin is one of the Nation's principal spokespeople on vaccines and immunizations and effectively uses his exceptional communication skills to translate medicine and science to inform the public, Congress, and the media in addition to scientific and public health audiences. For example, in the fall of 2009, 60 Minutes featured him in a segment to explain the process of influenza vaccine development and testing and how the H1N1 vaccine's safety was being monitored.
Dr. Gellin's influence and leadership extends to the global health and global public health community where he is:
A technical and policy advisor to the World Health Organization, focusing on influenza vaccine (Chair, Advisory Committee on the Global Action Plan for Influenza) and global issues of vaccine hesitancy.
A coordinator of the research and development focus of the Decade of Vaccines Collaboration.
Leading the pandemic influenza preparedness and response activities of the Global Health Security Initiative.
Before joining NVPO in 2002, Dr. Gellin was Executive Director of the National Network for Immunization Information, an organization he founded to be a resource of up-to-date, authoritative information about vaccines and immunizations. He is board certified in internal medicine and infectious diseases and is currently on the faculty at George Washington University School of Medicine and Vanderbilt University Schools of Medicine and Nursing and currently serves on the Program Committee of the Infectious Diseases Society of America.
As a Warren Weaver Fellow at the Rockefeller Foundation he supported the Foundation's priority global health efforts including developing a new model for public health training in developing countries (Public Health School Without Walls) and as an advisor to the Children's Vaccine Initiative – a precursor to the Global Alliance for Vaccines and Immunizations (GAVI) – to accelerate the development of needed vaccines for the developing world.
Dr. Gellin is a graduate of the University of North Carolina (where he was a Morehead Scholar), Cornell University Medical College, and the Columbia University School of Public Health. Dr. Gellin was a Henry Luce Scholar in the Philippines where he focused on a rural community health outreach in conjunction with the Children's Hospital of Manila.
In addition to being a noted speaker to both domestic and international audiences, Dr. Gellin has written extensively about vaccine and immunizations in the medical literature and medical textbooks. He is a reviewer for over a dozen medical journals and has also served as a medical advisor to Encyclopedia Britannica.
Content created by National Vaccine Program Office