Partner Planning Guide
The National Viral Hepatitis Action Plan 2017-2020 (Action Plan) is a new phase in the fight against viral hepatitis in the United States. The updated plan outlines four major goals, strategies to achieve those goals, and indicators to help track progress between now and 2020.
Everyone has a role to play in the battle against viral hepatitis. To support your efforts to build and strengthen viral hepatitis activities, we have developed a new resource.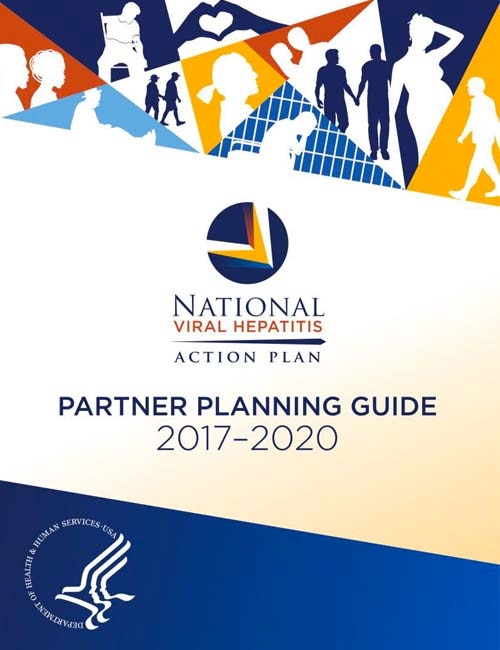 The Partner Planning Guide (Guide) is a tool designed for use by individuals, groups, and organizations that are conducting strategic planning efforts for hepatitis B (HBV) and/or hepatitis C (HCV). The Guide can help you, your agency, or organization to assess existing activities and plan new ones that align with the Action Plan and contribute toward reaching our national viral hepatitis goals.
Tell us what you are doing:  If your organization is engaged in activities that are helping us reach the goals of the Action Plan, we want to hear from you. Share your organization's information and commitments in detail using this link or by filling out the provided Partner Planning Guide (PPG) sheets and sending to Corinna Dan, Viral Hepatitis Policy Advisor, at Corinna.dan@hhs.gov.
Read more and get involved:
Content created by Office of HIV/AIDS and Infectious Disease Policy