State By State
A new wave of powerful evidence points to one clear conclusion: The Affordable Care Act is working to make health care more affordable, accessible and of a higher quality, for families, seniors, businesses, and taxpayers alike. This includes previously uninsured Americans, and Americans who had insurance that didn't provide them adequate coverage and security.
Thirty-one states plus the District of Columbia have expanded Medicaid under the Affordable Care Act.
---
Select your State to learn how the Affordable Care Act is helping people where you live.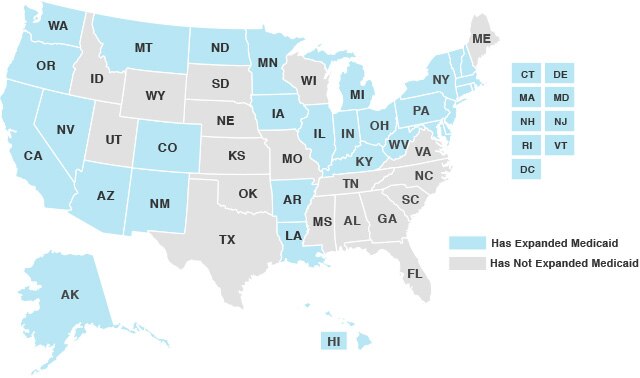 Content created by Assistant Secretary for Public Affairs (ASPA)