Unleashing State Innovation for Patients
By:
U.S. Department of Health and Human Services (HHS)
Summary:
HHS is committed to offering the most flexibility we can under the law to let states figure out ways to offer more choices at better prices.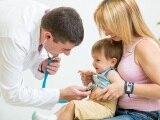 There's a provision in the Affordable Care Act, called Section 1332, that allows states to be exempted from some of the law's burdens if they come up with their own way to provide their citizens with access to quality, affordable coverage choices.
On March 13, Secretary Price sent a letter to the governors of all 50 states encouraging them to come up with ideas that would qualify for these exemptions, called 1332 waivers.
HHS is committed to supporting states that are offering innovative patient-centered proposals, which can mean lower premiums, greater choices, and more stable insurance markets.
One waiver application is already in progress, in Alaska, where the state is seeking a 1332 waiver to scale up a program it started last year.
Alaska, like many places, saw insurers propose dramatic rate increases in the individual insurance market for 2017. To hold down premium hikes, the state set up a reinsurance program, which allows insurers to pay premiums in exchange for protection from especially large costs. By having reinsurance available, Alaska's insurers were able to cut back on their premium increases for 2017 — saving patients money, and saving taxpayers millions of dollars in federal subsidies, too.
Alaska is now seeking a 1332 waiver to help fund a bigger reinsurance program for 2018, which has been received by HHS and is now under review.
More ideas like Alaska's could help alleviate some of the costs of the current health law. HHS looks forward to working with other states to support innovative solutions to the issues they face.