Meet Key PCFSN Staff
The Executive Director and staff carry out the mission of the President's Council to educate, empower, and engage all Americans across the lifespan to adopt a healthy lifestyle that includes regular physical activity and good nutrition.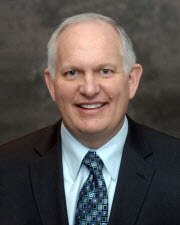 Don Wright, M.D., M.P.H.
Acting Executive Director, PCFSN
Acting Assistant Secretary for Health
Don Wright, M.D., M.P.H., has served as the Deputy Assistant Secretary for Health and Director of the Office of Disease Prevention and Health Promotion (ODPHP) since January 2012. In this capacity, he leads coordination and policy development for public health and prevention activities within the Office of the Assistant Secretary for Health, U.S. Department of Health and Human Services. On February 10, 2017, Dr. Wright was named Acting Assistant Secretary for Health. He is also currently the acting Executive Director of the President's Council on Fitness, Sports & Nutrition.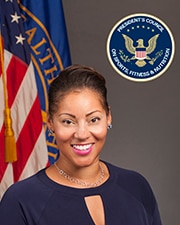 Shannon Feaster, M.S.
Deputy Executive Director
Shannon Feaster was named Deputy Executive Director at the President's Council in December, 2016. She previously served as Deputy Director of External Affairs at the Bureau of Health Workforce (BHW) in the Health Resources and Services Administration from 2014 to 2016. At BHW, she oversaw the development of communication and partnership strategies to strengthen the nation's health workforce and connect skilled professionals to communities in need.

Feaster originally joined the President's Council as Director of Communications and Public Affairs in May, 2010.
Ebony Andrews, M.P.H.
Director, Sports Initiatives
Manager, Digital Communications
Lauren Darensbourg, M.P.H.
Director, Strategic Initiatives
Joey King
Deputy Director, Communications
Webmaster
Annette Wright, M.B.A.
Executive Assistant
Victoria Jarzabkowski, M.S., R.D.
Fellow, Strategic Partnerships & Communications
Ross Schwarzber, M.A.
Fellow, Health Promotion & Partnerships
Content created by President's Council on Fitness, Sports & Nutrition