Publication Planning & Clearance Process Improvement Project
Re-engineering the process to meet the needs of a changing digital communications landscape.
Executive Summary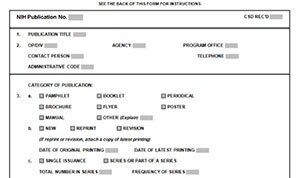 Communications have fundamentally changed since the Department of Health and Human Services (HHS) publications planning and clearance process was first created in the 1980s. This process was developed to help HHS:
Create useful print and audiovisual publications;
Prevent duplication of products within the Department or elsewhere in the government;
Ensure consistency with HHS policy; and
Control costs
The Office of the Assistant Secretary for Public Affairs (ASPA) is using new methodologies, including, lean and agile, to modernize an outdated and outgrown clearance process and better measure the success of communications projects. Aligned with the Digital Government strategy, this new Strategic Communications Planning process shifts the focus from how communications are deployed to a deeper emphasis on who is receiving our message, ensuring we can measure the impact of those communications. In the long run, the new process empowers independent Agency decision making alongside collaboration across the department, presenting One HHS to the American public.
A project supported by the: HHS Entrepreneur-in-Residence Program
Team Members
Entrepreneur-in-Residence
Kristann Orton
Internal Team 
Mark Weber, APSA
Gloria Barnes, ASPA
Will Jenkins, ASPA
Milestones
September 2013: Entrepreneur-in-Residence Project begins