National Notifiable Diseases Surveillance System Modernization Initiative
Upgrading the system to build capacity and better inform decision making.
Executive Summary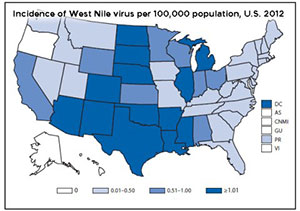 The National Notifiable Diseases Surveillance System (NNDSS) provides the underlying data that public health officials at CDC need to monitor disease trends, study risk factors, evaluate prevention and control efforts, and target public health resources. Hospitals, laboratories, and healthcare providers send data to local and state public health departments who then voluntarily submit data to CDC to include in NNDSS. The legacy systems and services currently included within NNDSS used to exchange notifiable disease data between state public health departments and CDC are several decades old. In addition, jurisdictions have to submit data to multiple programs in different formats, which is time-consuming and potentially error-prone.
The Entrepreneurs-in-Residence will work with the CDC team to complete a comprehensive review of the current technical approach for NNDSS and recommend technology for an improved platform that can expand to support data collection for new diseases and conditions.
The two EIRs will be embedded within CDC's Division of Health Informatics and Surveillance and will work with existing system, data, and program teams. The Data Integration and Management Architect EIR will evaluate the data standards, integration, and provisioning model currently used and recommend new approaches for improvement and expansion, including more efficient and accurate processes for capturing business requirements for emerging disease surveillance needs at CDC. The Software Platforms Architect EIR will evaluate the current systems and platforms used for data collection, validation, and processing; recommend new or redesigned architecture for the systems; and provide guidance for oversight of contractors building the systems. The two EIRs will work together on the critical system design and approach for the division, collaborating with multiple internal and external stakeholders.
A project supported by the: HHS Entrepreneur-in-Residence Program
Team Members
Entrepreneurs-in-Residence
Rashmi Gupta
Jim Nasr
Internal Team
Paula Yoon, ScD, MPH (Project Lead), CDC
Lesliann Helmus, MPH; CDC
Emory Meeks, BS; CDC
Nabil Issa, MS; CDC
Brian Lee, MPH;CDC
Milestones
April 2016: Entrepreneur-in-Residence Project begins
Project Sponsor
Michael Iademarco, MD, MPH; Director, Center for Surveillance, Epidemiology and Laboratory Services, Centers for Disease Control and Prevention
Additional Information