Modernizing the National Plan and Provider Enumeration System
Enhancing usability, scalability and data quality of one of CMS' most popular datasets.
Executive Summary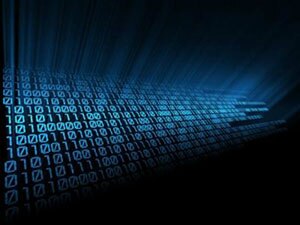 Managed by the Center for Program Integrity (CPI) at the Centers for Medicaid & Medicare Services (CMS), the National Plan and Provider Enumeration System (NPPES) is the National Enumeration System responsible for assigning the National Provider Identifier (NPI) as mandated by the Health Insurance Portability and Accountability Act of 1996 (HIPAA). The NPI is the unique identifier for healthcare providers and facilitates electronic transactions including eligibility and claims status inquiries and responses, referrals, remittance advices, etc. Currently over 4 million NPIs have been assigned to health care providers and over 4.3 million changes have been accepted to their records in NPPES. The use of the NPPES database has increased over time. On average more than 2,000 users download the publicly available file monthly and 2,000 to 10,000 users access the system on a daily basis. Now, more than ever the NPI is being analyzed by the health industry for additional uses, prompting more data requests from the industry.
Often the data in NPPES is out of date because the data entered upon the initial enumeration is rarely or never updated by the provider. The purpose of this project is to upgrade and improve the quality of data in NPPES by identifying options for innovative and cost effective methods to encourage record maintenance and verify self-reported data using internal and external sources, such as:
Medical licensure information from State medical boards;
Geographical data to validate the address of health care providers;
Checks against Internal Revenue Service tax identification numbers;
Enabling delegation authority so others may more easily manage NPPES records on provider's behalf;
Allow for two-way sharing of data in NPPES to other CMS system such as PECOS (the provider Medicare enrollment system); and
Create public and internal application programming interfaces (APIs) that will make the NPPES data easier to use by the public and as an internal resource for HHS and CMS.
The vision is for the internal API to assist in CPI's core mission of preventing waste fraud and abuse in our health care system.
A project supported by the: HHS Entrepreneur-in-Residence Program
Team Members
Entrepreneur-in-Residence
Alan Viars
Internal Team
Peter Budetti,CMS
Zabeen Chong, CMS
Richard Gilbert, CMS
Milestones
September 2013: Entrepreneur-in-Residence Project begins