Modernizing Mortality Data Systems and Analytic Tools at CDC
Strengthening mortality data infrastructure to improve and safeguard the health of our nation.
Executive Summary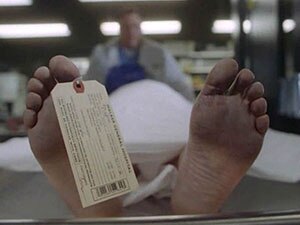 Death is a key health outcome and one of the best indicators of health at the population level. Mortality data captured on death certificates are used to track evolving heath threats, identify causality and contributing factors, mitigate hazards, and craft public health and public safety responses that help save lives.
In the United States, death reporting is a complex and decentralized process wherein 57 independent vital records jurisdictions—the 50 states, 5 territories, New York City and the District of Columbia—register all deaths that occur, issue death certificates to their constituents, and report mortality data to multiple stakeholders. Recently, as part of its Surveillance Strategy, CDC established a goal for these jurisdictions to report 80% of deaths to CDC's National Center for Health Statistics (NCHS) within 10 days of the event and to report specified causes of deaths to the State epidemiologist within 1 day of registration. By working closely with State partners, substantial progress has been made toward these goals; however lags remain due to complexities in the mortality data collection process, unequal adoption of electronic death registration systems, interoperability challenges, and insufficient or inconsistent funding to support uniform modernization nationwide.
To address these challenges, NCHS is making a strategic investment to provide all 57 jurisdictions access to an enhanced and sustainable electronic death registration system. This effort will provide secure mechanisms to gather and store mortality data electronically, send standard data elements to a diverse group of stakeholders in multiple formats in near real-time, and return coded cause-of-death data from NCHS back to the jurisdictions in an automated, timely fashion.
Through participation in the HHS Entrepreneur-in-Residence program, NCHS is taking a fresh look at how these objectives can be accomplished. Variations in statutes, funding, staffing, and workflow practices across the country do not lend themselves to one-size-fits-all technology solutions. To help achieve the desired nationwide capability, while meeting the needs of the 57 jurisdictions, NCHS will continue to engage stakeholders and, whenever possible, leverage and scale innovative systems currently in production or under development.
Through an iterative series of pilot projects, we are developing and testing new capabilities that enhance existing infrastructure and help make mortality data streams more valuable, available, and useful. Our intent is to provide access to scalable, standards-based, and interoperable electronic death registration systems and to examine new and innovative approaches to sustain the enhanced infrastructure over time. These efforts will culminate in a collection of tools—possibly ranging from micro services, standards, technical specifications, applications, or even software as a service enterprise solutions—that bolster our nationwide capacity to detect, prevent, and contain evolving health threats.
The Entrepreneur-in-Residence is leading the technical direction of this work and helping to ensure the mortality reporting ecosystem is interoperable, financially viable, and valuable to stakeholders. Lessons learned from this project will help CDC develop a core set of informatics tools that can be extended to other public health surveillance programs.
A project supported by the: HHS Entrepreneur-in-Residence Program
Team Members
Entrepreneur-in-Residence 
Paula Braun
Internal Team
Chesley Richards, CDC
Delton Atkinson, CDC
Paul Sutton, CDC
Sherry Brown-Scoggins, CDC
Rajesh Virkar, CDC
Brian Lee, CDC
Tom Savel, CDC
Milestones
September 2014: Entrepreneur-in-Residence Project begins
December 2014: Entrepreneur-in-Residence project began
January – August 2015: Conducted site visits and stakeholder interviews
September 2015: Began SMART-on-FHIR proof of concept application to help improve cause of death reporting
November 2015: Held summit with stakeholders to set goals and vision a next-generation electronic death registration system
June 2016: Announced effort to provide all 57 jurisdictions an enhanced electronic death registration system
Additional Information