Improving Response Times from the Office for Civil Rights
Redesigning and optimizing the Centralized Intake Unit to process complaints more efficiently.
Executive Summary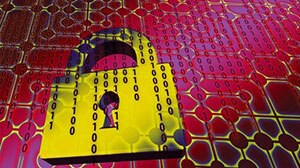 The HHS Office for Civil Rights (OCR) receives 24,000 complaints each year through a consumer complaint portal as well as through mail and other means. Complaints are processed centrally by OCR's CIU which is located at HHS's headquarters in Washington D.C. All cases are screened to determine whether they can be resolved administratively at CIU or if they require investigation by one of OCR's eight regional offices across the country. HHS OCR believes there are major opportunities to optimize and streamline CIU's procedures to speed response time and improve response quality.
What is the scope of the problem?
Since OCR implemented an online submission portal in 2013, the number of complaints received each year has doubled. This dramatic increase in receipts has resulted in a struggle for CIU to keep up with the timely processing of complaints. As of the end of February 2016, CIU had over 3,800 complaints that were waiting for assessment and which undermines OCR's ability to quickly and effectively begin investigation on the organization's most pressing matters.
Why is this project important?
OCR helps to ensure equal access to health and human services, advance the health and well-being of members of vulnerable communities, protect individuals' private health information, and provide the tools for full consumer engagement in decisions related to their health care. OCR investigates and resolves complaints of national significance in the area of civil rights, such as to:
Ensure that disabled parents are not unfairly discriminated against in the child welfare process
Ensure transgender patients receive appropriate and equitable medical treatment
Ensure limited English proficient individuals are able to effectively communicate with their providers
Improve access to Federally funded public benefits for immigrants
OCR also enforces the HIPAA Privacy, Security, and Breach notification rules and aggressively resolves cases resulting in settlements in the millions of dollars. Often these cases involve massive data breaches involving millions of individuals. OCR just settled a case involving improper disclosure of research participants protected health information for $3.9 million. They also actively enforce consumer rights to access medical records through OCR's complaint process.
What does success look like?
OCR seeks to streamline its CIU and to identify opportunities to redesign its operations for better customer service to the American public. If the project is successful, CIU will process cases immediately upon receipt, with no wait time by the public. CIU will be redesigned to serve its best possible function in the overall OCR operations and regional experts can better focus their time investigating high impact cases.
What is the role of the Entrepreneur-in-Residence?
The Entrepreneur-in-Residence (EIR) will work with CIU and regional office staff to redesign the process for intaking complaints to increase workflow efficiency and shape CIU's future within OCR. The EIR will have an opportunity to obtain an insider's understanding of OCR investigations and will help HHS to protect the civil rights of our nation's most vulnerable populations. The EIR's activities may include analyzing other organizations with similar functions, and/or suggesting innovative technology solutions to help address this problem such as the use of natural language processing algorithms.
A project supported by the: HHS Entrepreneur-in-Residence Program
Team Members
Internal Team
Peggy Lee, OCR
Tim Noonan, OCR
Alec Blakely, OCR
Milestones
This Entrepreneur-in-Residence Project has not yet begun.