Share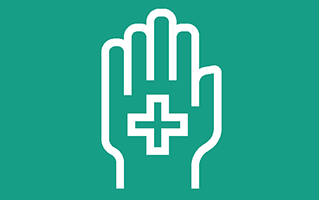 Cross-Jurisdictional IIS to IIS Exchange
Goal of IZ Gateway Share
There are 64 different Immunization Information Systems, or IIS, serving states and regions throughout the United States. Most IIS focus on collecting data on residents in their jurisdiction and on vaccinations administered by providers in that jurisdiction. However, many people regularly cross jurisdictional lines, whether it be to move to another state, commuting for work, relocating for school, receiving care, or for travel. The inability for IIS to exchange data with neighboring jurisdictions can lead to unnecessary vaccinations and missed opportunities to complete a vaccine series.
The Immunization (IZ) Gateway Share component aims to improve the immunization information available to health care providers when a patient may reside in a neighboring state/jurisdiction or has relocated from another region. Share allows exchange of immunization information across IIS jurisdictions by automating messages to an IIS for patients immunized outside of their jurisdiction through a centralized data exchange infrastructure – the IZ Gateway.
Benefit of Share
Gain a more complete and accurate assessment of vaccine coverage per jurisdiction through data sharing of appropriate vaccination records
Share: Call to Action for COVID-19 Response
Participation in Share is important for receiving vaccine coverage information for those that are vaccinated across jurisdictional borders. IIS are encouraged to begin the process of reviewing and signing of legal requirements and participation agreements to enable Share.
Share: A Success Story
The first jurisdictions to go live with their exchange through IZ Gateway Share were the state of Delaware and the city of Philadelphia. On September 12, 2018, the Delaware IIS and the Philadelphia IIS performed an initial "data dump" of existing immunization records for patients with former or current addresses in each other's jurisdictions. Philadelphia transmitted approximately 3,000 Unsolicited Vaccination Record Update (VXU) messages to Delaware that resulted in approximately 17,600 new immunizations to be created in Delaware's IIS. Delaware, in turn, transmitted around 470 VXU messages to Philadelphia.
The exchange made Philadelphia officials aware that the city's hepatitis B coverage rates are better than anticipated because Philadelphia now receives information on birth doses of the hepatitis b vaccine through the exchange. Ultimately, the Office of the CTO hopes to see this success scale to a national level, leading to better quality data across every IIS.
Learn More about IZ Gateway Share
Learn more about IZ Gateway Share and other IZ Gateway components and how to participate by contacting IZgateway@hhs.gov.
Content created by Office of the Chief Technology Officer (CTO)