ACA's Sixth Anniversary: No Caps on Jax's Care
Summary:
Without the Affordable Care Act, Jax would have hit the plan's lifetime limits on his coverage.
I never figured that the Affordable Care Act would affect me or my family. And then I had Jax.
My dear son Jax, a twin, was born with serious genetic disorders, including heart defects that landed him immediately in the neonatal intensive care unit. That first day in intensive care cost $150,000. He has gone through extensive surgeries since then. He faces even more in the years ahead.
I haven't added up the cost of his care so far, but to illustrate the scope: He was in the intensive care unit for 21 days at the start of his life and 10 days in recovery after having open heart surgery. I have excellent health insurance through my employer, but without the Affordable Care Act, Jax would have hit the plan's lifetime limits on his coverage.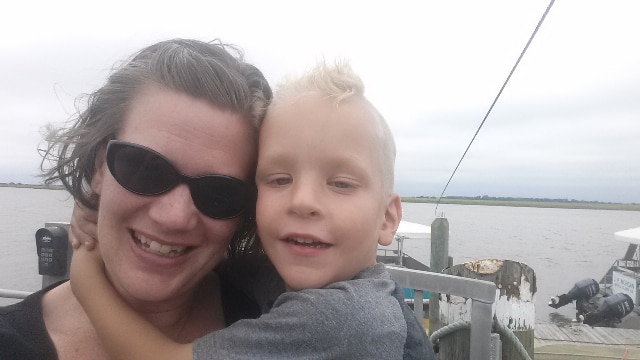 But because of this law's protections, we did not have to worry about Jax's health insurance coverage. We would have moved mountains to pay for health care for our son. But we're very glad we don't have to.
We also benefited because the Affordable Care Act put an end to the practice of refusing coverage or making coverage unaffordable for people with pre-existing conditions. Before the health reform law, I feared that I would be unable to change jobs and that Jax would be unable to get insurance on his own because of his pre-existing conditions.
Now, 20 million adults, who were uninsured before, have health coverage because of the Affordable Care Act. They and their children now have the same protections that Jax has.
The Affordable Care Act is also important to the health of our entire family because it ensures that most plans cover preventive care, such as flu shots, at no out-of-pocket cost.
Jax still faces a lot of health and development challenges, but he's doing great. He's 4–and a half, he'll be quick to tell you. He's lively and he loves his pre-k classes.
We have a lot to be grateful for, including the peace of mind the Affordable Care Act brought us.  The Affordable Care Act isn't about pages of regulations and rules. It's about this little boy who will be able to access quality, affordable health care throughout his life. It's about our family's ability to keep our house and pay our bills and afford to care for all three of our children.
Thanks to the #ACA, lifetime limits on coverage are a thing of the past. Robyn and Jax are thankful for that: http://1.usa.gov/1UJ8rwb