ACA's Sixth Anniversary: Helping Others Get Covered
Summary:
The major role that CACs, navigators and other assisters can play is to help people understand, use and keep their coverage throughout the year.
I'm the media and marketing coordinator for our health insurance enrollment program. But like everybody else on our team, I'm also a Certified Application Counselor, helping people find, enroll in and use their Marketplace health coverage through the Health Insurance Marketplace.
Our nonprofit organization, Foundation Communities, was established in Austin to provide affordable homes and free support services for families, veterans, seniors and individuals with disabilities. Since 2013, Foundation Communities has helped more than 16,500 people sign up for quality health coverage under the Affordable Care Act. 
I am enthusiastic about the ACA and the many consumer protections now in place. In my double roles, I help people understand how Marketplace health insurance plans work. Health insurance is a complicated business.  Our clients range from people who are new to health insurance to folks who previously had coverage through work and now have to learn to manage their individual plan. They include Spanish speakers (I'm bilingual) and people with non-traditional jobs in Austin's gig economy, like musicians and artists.
Some of the situations I hear about are heart-breaking, and one of our biggest challenges is bringing in people who have already decided that they can't afford health insurance. For example, Walter, a 55-year-old Texan, was one of them, but his family finally pressured him into getting covered. We helped him understand the plans in the Marketplace, and he found one for a premium of under $40 a month after tax credits.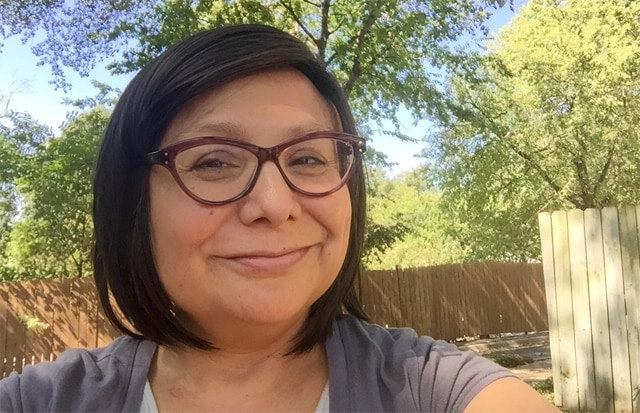 Walter's family again pressured him to get a checkup—his first in 25 years—and it was then that he learned that he had throat cancer. Fortunately, he had his Marketplace plan, and his treatment was covered. While he was undergoing radiation, he ran into questions from the Marketplace trying to verify his income. We helped him understand the letters and what documentation the Marketplace required so he could maintain his coverage and tax credits.
Incredibly, Walter is positive about everything, saying, "This is the best year of my life. It could have been worse!"
Now Walter is one of the 20 million people who have gained health coverage, because of the Affordable Care Act.
To me, the major role that CACs, navigators and other assisters can play is to help people understand, use and keep their coverage throughout the year.
Enrollment is only the first step. We're open year-round to educate people on how to use their insurance and to keep up payments and update their paperwork so they don't lose it.
I am also really proud of the specialized assistance we can provide to individuals with high medical needs, such as cancer, HIV and diabetes. Our CACs are experts on the plans available in our area, how prescriptions are tiered, how copay cards can help with out-of-pocket costs, and which network providers are accepting new patients and have doctors who speak Spanish or other languages. This information helps them understand their options and select a plan that will meet both their medical and financial needs.
It's very satisfying when you can empower someone to take control of their health.
Nora is empowering Texans to take control of their health, helping them #GetCovered through the Marketplace → http://1.usa.gov/1SYoI0v