It's Team Work: Using Patient Data to Improve Outcomes
Summary:
Our health care system is transforming in important ways and I'm glad to be a cheerleader for that change.
It takes a village, or at least a well-coordinated team, to care for our patients.
While our medical practice in Grand Junction has always tried to provide personal, transparent and coordinated care, the Comprehensive Primary Care Initiative (CPCI), under the Affordable Care Act, is allowing us to commit to that goal in even greater ways. The funds we have received from participating insurers have allowed us to hire case coordinators, a clinical pharmacist and in-house behavioral specialists. There's no way we would have been able to do this without CPCI.
Along with improvements in electronic health record technology and the 24-hour-a-day access to patient data, we're able to take care of our entire patient population, not just the people coming in the door.
What does this mean for our patients? I was able to know that one of our older patients hadn't been seen for several months and I needed to check on how she was managing her diabetes. Our clinical pharmacist wondered why another patient's thyroid condition wasn't responding to medication and learned from the local pharmacy that she wasn't filling her prescriptions because she had lost her insurance—we helped her get covered again.
And the process of regularly reevaluating patients' risks has helped us prevent at least seven hospital admissions in three months, as well reduce a "frequent flier's" overuse of the emergency room.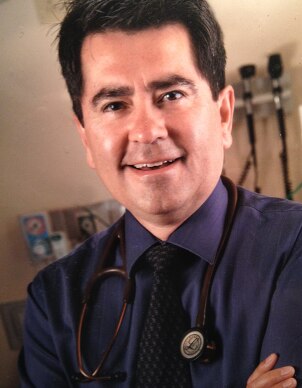 Now, when patients have been admitted or discharged, our case managers get a daily list so we can make sure their transition in care is smooth.  Our team, including representatives from two home health agencies, also meets weekly to discuss and re-evaluate our higher risk patients. We are always asking: How can we prevent hospitalizations and readmissions? Why was the patient at the ER? Are their medications still appropriate and how do they interact? 
With these questions, we can stay on top of things. I know what my partners are doing so when I'm on call, I know what's going on. It's team work. It would be overwhelming without team work.
Most of our patients don't realize what's going on behind the scenes to improve their health; but they are satisfied with the care they're getting. I did hear from one man that it was "pretty neat" that someone from the practice had called him at home. Another patient was still at the ER when he was contacted and said, "That meant a lot to me."
While the Comprehensive Primary Care Initiative is aimed at improving care and costs for people who use Medicare, we apply the model across the spectrum of our patients. We're not looking at their insurance, just the care they need.
Our health care system is transforming in important ways and I'm glad to be a cheerleader for that change. I think we have a huge capacity to help practices and patients across the nation. 
We still have a lot of challenges, but right now, I'm committed to being a part of the solutions. The way I see it, you can complain about it or you can be an avenue of change.
Glenn Madrid is a Fellow of the American Academy of Family Physicians.