Autism Spectrum Disorder: The Special Bond Between Siblings
Summary:
Alexis Wineman, the first woman with ASD to participate in the Miss America competition
About 1 in 68 children has been identified with autism spectrum disorder (ASD). The '1' in 1 in 68 is more than just a number—it represents many families in communities across the United States living with the condition. Alexis Wineman, the first woman with ASD to participate in the Miss America competition, feels that her family, and particularly her siblings, has always been a source of strength and inspiration for her. "Prior to being diagnosed with autism, neither I nor my family had an explanation for my meltdowns and other issues. After the diagnosis, it was incredible how my siblings reacted … it was just amazing how they sprang into action after years of not knowing what was going on." Her family shared their advice for others who have a sibling with ASD.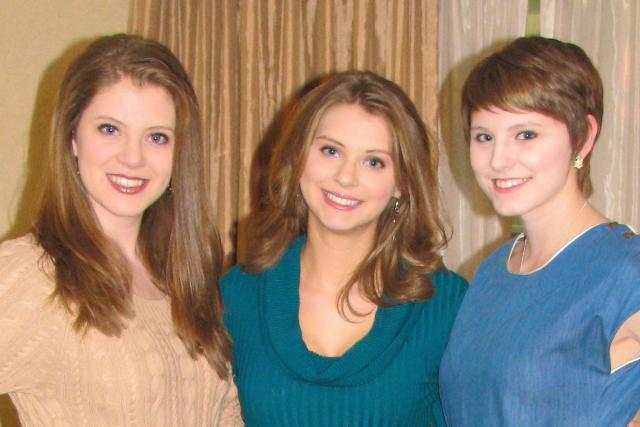 "My advice for someone who has a sibling with autism would be to engage them and help them find their niche," says Kimberley, Alexis' mother.
"Practice empathy. I consider myself to be empathetic and living with Alexis was a huge part of that," says Nicholas, Alexis' older brother.
 "You have to become a solid shadow for your sibling. They might not fully understand how much you are putting in to be there for them. At the end of the day, each success, no matter how small, is part of you. You deserve to celebrate too. When you're diagnosed with autism, it's a diagnosis for the entire family and not just that person. It's really a test of family," says Danielle, Alexis' older sister.
"My advice is to be patient. As stressful as the role you have to play is, it's also rewarding. If you try to be patient, you get to share in success. Alexis' America's Choice Award during the Miss America competition ranks as one of the highlights of my life because I got to share in that success. Never give up on trying to help," says Amanda, Alexis' twin sister.
April is Autism Awareness Month, and today is World Autism Day. These observances are an opportunity to celebrate the unique perspective of those living with the condition, like Alexis and her family. The observances also offer the chance to highlight the increasing number of children identified with ASD and the urgent need to continue the search for answers.
The Centers for Disease Control and Prevention (CDC) is committed to tracking the changing number and characteristics of children with ASD, researching what puts children at greater risk for ASD, and promoting early identification—the most powerful tool we have now for making a difference in the lives of children with ASD.
To learn more about CDC's essential data on ASD, please visit www.cdc.gov/ADDM
To learn more about CDC's study to understand more about risk factors and causes of ASD, please visit www.cdc.gov/SEED
To download free resources for families, healthcare providers, and early childhood care and education providers, please visit www.cdc.gov/ActEarly