Designated Representative: Kathryn L. Talkington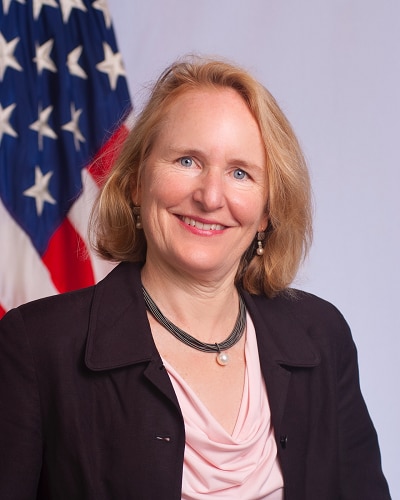 The Pew Charitable Trusts (PEW), Washington, DC; Designated Representative: Kathryn L. Talkington
The PEW is a 501(c)(3) public charity driven by the power of knowledge to solve today's most challenging problems. PEW applies a rigorous analytical approach to improve public policy, inform the public and invigorate civic life, and has a longstanding interest in antibiotic resistance and commitment to promoting antibiotic stewardship. The PEW has nominated Ms. Kathryn Talkington to serve as their designated representative.
Ms. Talkington oversees PEW's work on antimicrobial resistance, which works to promote policies to improve antibiotic stewardship in human healthcare as well as in animal agriculture and to encourage the development of new antibiotics. Pew began its work on antibiotic resistance in 2008 specifically focusing on reducing the use of antibiotics in animal agriculture. In 2010, PEW began a project on antibiotic innovation and has developed a roadmap for overcoming key scientific challenges to antibiotic discovery and worked to advance legislation to spur antibiotic development. In 2014 Pew further expanded its scope and began work to address the inappropriate use of antibiotics in healthcare, including by working with the Centers for Disease Control and Prevention and other agencies to establish national goals for reducing antibiotic use.
Ms. Talkington has a public health background and extensive experience in infectious disease policy. She earned her bachelor's degree in Psychology from the University of Virginia and her Master of Public Affairs at The Lyndon B. Johnson School of Public Affairs from the University of Texas.
Content created by Assistant Secretary for Health (ASH)