Designated Representative: Greg Frank, PhD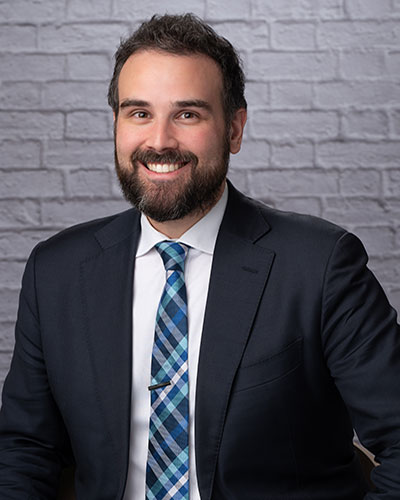 Biotechnology Innovation Organization (BIO), Washington, D.C.; Designated Representative: Greg Frank, PhD
BIO is the world's largest trade association representing biotechnology companies, academic institutions, state biotechnology centers and related organizations across the United States and in more than 30 other countries. BIO has nominated Dr. Greg Frank to serve as their designated representative.
Dr. Frank is BIO's Director of Infectious Disease Policy, where he is responsible for AMR, vaccine regulatory, and vaccine reimbursement policy. His role includes leading a group of 45 BIO member companies to develop policy solutions that address AMR. Dr. Frank also serves on the expert advisory committees of the Access to Medicines Foundation AMR Benchmark and Duke-Margolis Center for Health Policy Antimicrobial Incentives & Payment Reform Project. He is also a member of the Global AMR Research & Development Hub Stakeholder Group. Prior to joining BIO, Dr. Frank served as Program Officer for Science and Research policy at the Infectious Diseases Society of America (IDSA), where Dr. Frank led policy initiatives on the infectious disease physician scientist workforce, dual use research of concern, and improving the development and clinical integration of infectious disease diagnostics that can address AMR.
Dr. Frank received his doctorate in immunology at the University of Pittsburgh and pursued his postdoctoral training at the Laboratory of Viral Diseases at the National Institute of Allergy & Infectious Diseases. He has published multiple scientific articles in the field of infectious disease.
Content created by Assistant Secretary for Health (ASH)