Designated Representative: Elaine Larson, PhD, RN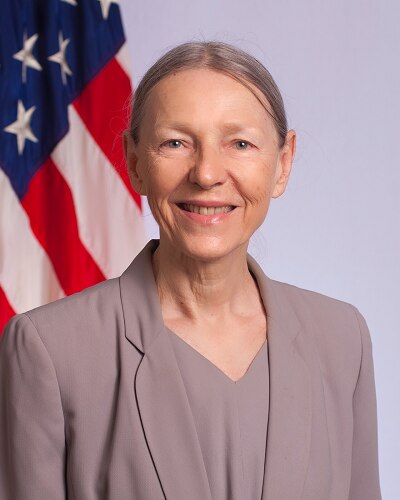 American Nurses Association (ANA) Silver Spring, MD; Designated Representative: Elaine Larson, PhD, RN
The ANA is the premier organization representing the interests of the nation's 3.6 million registered nurses (RNs) through its constituent and state nurses associations, organizational affiliates, and individual members. ANA members also include the four advanced practice registered nurse (APRN) roles: nurse practitioners, clinical nurse specialists, certified nurse-midwives and certified registered nurse anesthetists, and partners with health care consumers to improve practices, policies delivery models, outcomes and access across the health care continuum. The ANA has nominated Dr. Elaine Larson as their designated representative.
Dr. Larson is currently the Associate Dean for Research and Anna C. Maxwell Professor, Columbia University School of Nursing and Professor of Epidemiology, Columbia University School of Public Health. She was formerly Dean, Georgetown University School of Nursing. Dr. Larson has been Editor of the American Journal of Infection control since 1995. She has published approximately 400 journal articles, four books and numerous book chapters in the areas of infection prevention, epidemiology, and clinical research, and has served as a consultant in infection control and nursing in international settings including Kuwait, Jordan, Singapore, Spain, Australia, New Zealand, Ghana, Peru, Brazil, Spain, Portugal, France, Israel, Egypt and The World Health Organization.
Dr. Johnson earned a B.A. degree in Nursing from the University of Washington, an M.A. in Nursing and Microbiology from the University of Washington, and a Ph.D. in Epidemiology from the University of Washington.
Content created by Assistant Secretary for Health (ASH)