Designated Representative: Denise M. Toney, PhD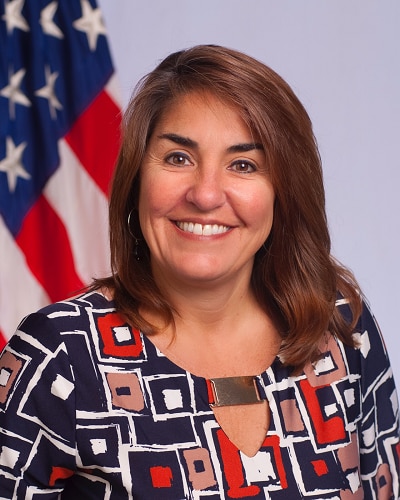 Association for Public Health Laboratories (APHL), Washington DC; Designated Representative: Denise M. Toney, PhD
The APHL works to build effective laboratory systems in the US and globally. The association represents state and local governmental health labs that monitor and detect public health threats.  The APHL has nominated Dr. Denise M. Toney to serve as their designated representative.
Dr. Toney is the director of the Division of Consolidated Laboratory Services (DCLS), the State Laboratory for the Commonwealth of Virginia, providing analytical testing services to public health, environmental, agricultural, and consumer protection agencies statewide. She has served as a leader on infectious disease laboratory issues since joining the Virginia Department of Health's Division of Consolidated Laboratories in 1997 serving on numerous Committees, Subcommittees and Working Groups both for and on behalf of APHL, and currently serves on APHL's Board of Directors. Dr. Toney has focused on improving laboratory testing for antimicrobial resistance and foodborne pathogens in human, food and environmental specimens serving on Advisory Subcommittee's and Workgroups for the Centers for Disease Control and Prevention and the Food and Drug Administration. In this effort, she has helped to shape the direction of national programs such as PulseNet, the Food Emergency Response Network and the National Antimicrobial Resistance Monitoring System.
Dr. Toney holds a B.S. degree in Biochemistry and Chemistry from Virginia Polytechnic Institute and State University (Virginia Tech) and a Ph.D. in Microbiology/Immunology from the Medical College of Virginia at Virginia Commonwealth University.
Content created by Assistant Secretary for Health (ASH)