Image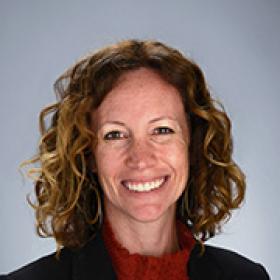 Dr. Catherine Satterwhite, PhD, MSPH, MPH
Regional Health Administrator
Catherine Lindsey Satterwhite, PhD, MSPH, MPH, is the Regional Health Administrator for the U.S. Department of Health and Human Services, Office of the Assistant Secretary for Health, in Region 7 (Iowa, Kansas, Missouri, and Nebraska). As the senior federal public health official and scientist in the region, Dr. Satterwhite performs essential functions for the Department of Health and Human Services (HHS) in three major areas: prevention, preparedness, and agency-wide coordination.
A Kansas native, Dr. Satterwhite is an epidemiologist with experience in government and academia. Before joining HHS, she was a tenured Associate Professor in both the Department of Preventive Medicine and Public Health and the Department of Obstetrics and Gynecology at the University of Kansas Medical Center (KUMC) in Kansas City, KS. In addition to teaching medical students and students pursuing public health degrees, Dr. Satterwhite worked directly with the Kansas City, MO, Health Department in the Senior Epidemiologist role during their successful accreditation process through the Public Health Accreditation Board. From 2018-2019, Dr. Satterwhite served as President of KUMC's Women in Medicine and Science organization.
Prior to joining the faculty at KUMC, Dr. Satterwhite worked for over a decade at the U.S. Centers for Disease Control and Prevention (CDC), first in the Division of HIV/AIDS Prevention, then in the Division of STD Prevention. She was an international expert in the epidemiology and surveillance of Chlamydia trachomatis infections. Dr. Satterwhite also played an integral leadership role on the Infertility Prevention Project, a multi-agency, nationwide effort aimed at reducing the adverse outcomes of chlamydia, including infertility.  While at CDC, she earned multiple awards for excellence in the practice of epidemiology.
Dr. Satterwhite earned three graduate degrees from Emory University's Rollins School of Public Health in Atlanta, GA, including a PhD in Epidemiology. She earned her BA from New York University.