Newly Appointed HHS Region 10 Director Visits Oregon to Thank Providers and Workers on The Front Lines of the COVID-19 Response and Promote Mental Health and Well-Being
HHS Region 10 includes Oregon, Washington, Idaho, Alaska, and 272 federally recognized tribes.
Last week, the U.S. Department of Health and Human Services (HHS) Region 10 Director, Ingrid Ulrey, appointed by the Biden-Harris Administration in November 2021, visited Oregon to engage with intergovernmental leaders and external stakeholders who have been key in fighting COVID-19, and to discuss the Biden-Harris Administration and HHS's initiatives to tackle the nation's mental health crisis. During her visit, Director Ulrey met with health care workers working on the frontlines to protect the health and well-being of all Oregonians and met with health care workers making strides in the behavioral health field. Stops included a: 
Roundtable with the Oregon Association of Hospitals and Health Systems;
Tour of Salem Health Hospital;
Meeting with the Governor's staff and Oregon Health Authority leadership;
Briefing with the Oregon Health and Science University (OHSU) COVID-19 Research Team;
Briefing with the OHSU's Future Leaders in Indigenous Health (FLIGHT); and
Listening session with SEIU Local 503, who represents health care workers.
"I visited Oregon to thank our health and hospital systems and frontline workers for their hard work and resilience throughout the pandemic, and to talk with them about ongoing challenges such as workforce shortages," said HHS Region 10 Director, Ingrid Ulrey. "HHS, through its operating divisions, has contributed hundreds of millions of dollars to promote health and wellness among the health care workforce and provide relief to overstretched health systems. We will continue to stand with our providers here in Oregon and through the nation as we move forward toward recovery."
One of the first stops on the tour was Salem Health Hospital. During a meeting with hospital leadership, physicians and nurses, Director Ulrey discussed the positive impacts that HHS policies, programs, and funding have had on the lives of Oregonians.
"We are grateful for the opportunity to meet with Director Ulrey at Salem Health, sharing our experiences during the pandemic and the challenges we have faced with hospital capacity, discharge delays, and workforce needs. These are ongoing issues that Oregon and the nation must address, and we look forward to partnering with Director Ulrey and the Department of Health and Human Services on solutions to better serve our community," said Leah Mitchell, Executive Vice President of Operations, Chief Integration Officer, Salem Health Hospitals and Clinics. "Director Ulrey spent time in our Emergency Department and ICU during her visit, thanking and acknowledging our staff for their work in facing the challenges of the past two years, which have been formidable, and adapting to continue providing care to the community."
"It was great to meet with Regional Director Ulrey. Having a strong state and federal partnership is vital in ensuring the health and well-being of all Oregonians," said Pat Allen, Oregon Health Authority (OHA) Director.
"Thank you, HHS and Regional Director Ulrey, for your commitment to supporting frontline healthcare workers! Ensuring the health and well-being of our workforce is crucial for fighting the COVID-19 pandemic" said Melissa Unger, Executive Director SEIU Local 503.
"We thank Regional Director Ulrey for visiting OHSU and taking the time to see firsthand not only the challenges we're facing with symptoms of burnout among our dedicated frontline health care workers but also to learn about OHSU's leadership in helping address the state's urgent health care workforce and resource needs," said John Hunter, M.D., FACS., Executive Vice President and CEO of OHSU Health System. "We're proud of OHSU's innovative efforts to coordinate resources and information across OHSU — and even across the state, during the coronavirus pandemic — and it was an honor hosting the HHS team and showing them Mission Control and the good work being done here at OHSU."
"Supporting health care systems is vital in fighting the pandemic and addressing long-standing health inequalities. Regional Director Ulrey had the opportunity to visit the Oregon Association of Hospitals and Health Systems (OAHHS), which has been at the forefront of supporting health care systems across Oregon. We appreciate Regional Director Ingrid Ulrey visiting OAHHS and spending the time to learn more about the great work we are doing to support all hospitals and health systems across Oregon," said Executive Vice President Andy Van Pelt.
With the American Rescue Plan (ARP), the Biden-Harris Administration has made historic investments to better support the health care workforce and tackle recruitment and retention challenges that have been exacerbated by the COVID-19 pandemic. With investments from the ARP, HHS's Health Resources & Services Administration's (HRSA) is working to strengthen workforce programs to train physicians, nurses, behavior health professionals, health care providers, and more, to build a pipeline of public health workers for communities across the nation. Thanks to the ARP, HRSA has in the past year:
View HRSA's 2021 health care workforce investment highlights.
In January, HHS secured $103 million from the American Rescue Plan to tackle healthcare workforce burnout, a total of $1.5 billion from the Substance Abuse and Mental Health Services Administration to support child and youth behavioral health care, and $3 billion in American Rescue Plan funding for mental health and substance use block grant programs. The President's FY 2023 budget makes additional record-breaking investments to further tackle mental health.
Following President Biden's State of the Union address in March, HHS launched a National Tour to Strengthen Mental Health to hear directly from Americans across the country about the mental health challenges that so many people face right now.
Image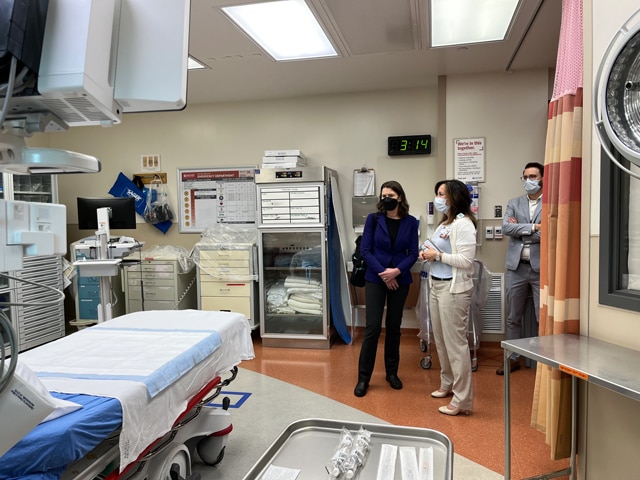 Image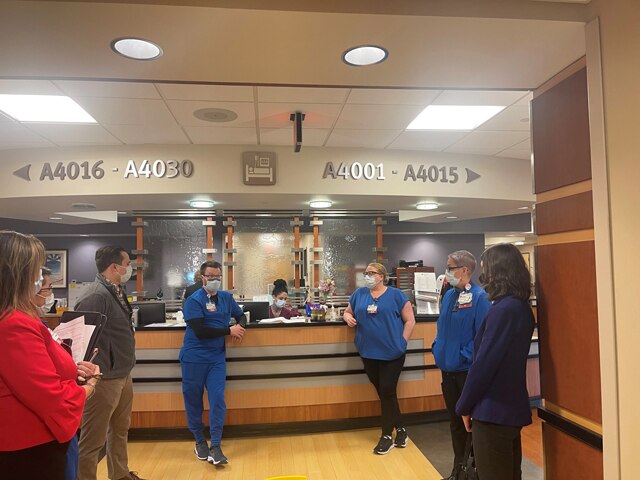 Image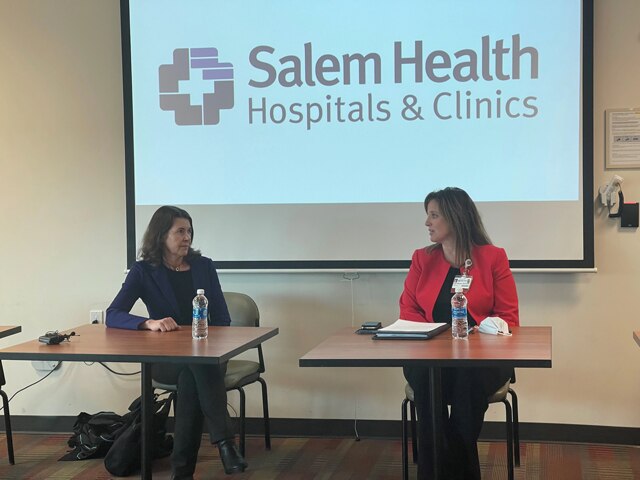 Image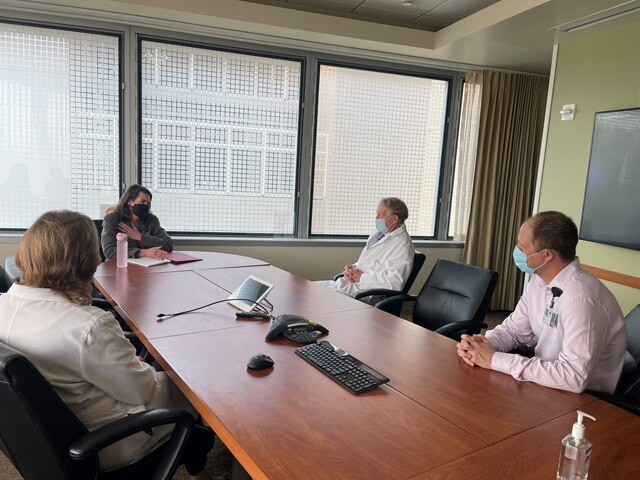 Image
###