FOR IMMEDIATE RELEASE
November 2, 2017
Readout of Acting HHS Secretary Hargan's Visit to Puerto Rico
Acting Health and Human Services Secretary Eric Hargan and Assistant Secretary for Preparedness and Response Robert Kadlec traveled to Puerto Rico on Thursday to assess the recovery efforts from Hurricanes Maria and Irma, and to meet with HHS officials who are on the ground assisting with the ongoing recovery efforts.
Acting Secretary Hargan first toured the Disaster Medical Assistance Team site located in Fajardo, and praised local volunteers for their assistance in the recovery efforts. He then conducted an aerial damage assessment, and later met with the Puerto Rico Secretary of Health and other local government officials to discuss the latest updates on the response efforts. Acting Secretary Hargan thanked officials from the Federal Emergency Management Agency, the Department of Defense, and the HHS Incident Response Coordination Team.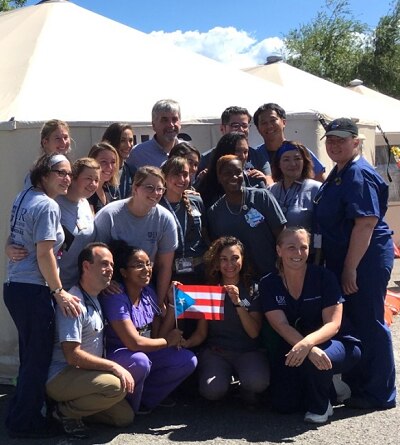 Information on health, safety and HHS actions is available at www.phe.gov/emergency. Public Service Announcements with post-storm health tips are available at https://www.cdc.gov/disasters/psa/index.html. Residents in the continental United States are encouraged to provide these tips to family members and friends in Puerto Rico and the U.S. Virgin Islands.
Updates and health information also are available at:
###
Note: All HHS press releases, fact sheets and other news materials are available at
https://www.hhs.gov/news
.
Like
HHS on Facebook

, follow HHS on Twitter
@HHSgov

, and sign up for
HHS Email Updates
.
Last revised: November 3, 2017