Image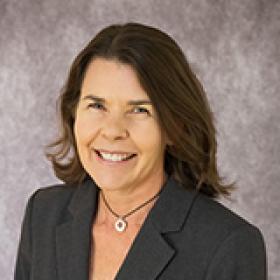 Ingrid Ulrey
Regional Director for Region 10

ordhhsregion10@hhs.gov
Ingrid Ulrey is the Regional Director of HHS for Region 10, which includes Oregon, Washington, Idaho, Alaska and 272 federally recognized tribes.  Her office works with state and local stakeholders and Tribal leaders to address the needs of communities and individuals served through HHS programs and policies.
The span of her career includes more than twenty years in health policy and advocacy leadership positions in Washington State, Washington DC and abroad. Prior to joining HHS, Ulrey served for five years as the Policy Director for Public Health — Seattle & King County, where she was a lead strategist for the region's COVID response, guiding vaccine delivery for a population of more than 2.2 million.
As the Advocacy Director for the Washington State Office of AARP for nearly eight years, Ulrey successfully advocated for the establishment of the Joint Legislative Executive Committee on Aging and Disability and worked with AARP members to support passage of the Affordable Care Act.
Earlier in her career, Ulrey spent nearly a decade in Washington DC, where she earned her master's degree in Public Policy from Georgetown University and led legislative and regulatory campaigns for SEIU, the Service Employees International Union.
Ulrey has a deep commitment to health equity and a global perspective on health from more than five years living and working in Asia, including most recently, two years based in Myanmar, launching nutrition and reproductive health projects for PATH.
Ingrid Ulrey is proud to serve in the Biden Administration and is deeply committed to enhancing health and well-being for all people in Region 10.