Topics on this page: CMS Program Integrity Budget Overview | Health Care Fraud and Abuse Control Progam | Medicaid Integrity Program | 2018 Legislative Proposals
---
Centers for Medicare & Medicaid Services (CMS): Program Integrity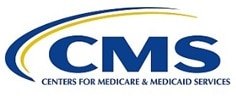 The Centers for Medicare & Medicaid Services ensures availability of effective, up-to-date health care coverage and promotes quality care for beneficiaries.
CMS Program Integrity Budget Overview
(Dollars in millions)
Budget Authority

2016

2017

2018

 2018
+/-2017
Health Care Fraud and Abuse Control Discretionary /1

681

681

751

+70

Health Care Fraud and Abuse Control Mandatory /2 /3

1,279

1,270

1,352

+82

Total, Budget Authority
1,960
1,951
2,103
+152
Table Footnotes
1/  Reflects the annualized level of the Continuing Resolution that ended April 28, 2017, including the across the board reduction, the 21st Century Cures Act, and directed transfers.
2/  The FY 2016 and FY 2017 mandatory base includes sequester reductions.
3/  Does not include Deficit Reduction Act funding for the Medicaid Integrity Program, which is discussed in this chapter but is in the State Grants and Demonstrations account.
The Fiscal Year (FY) 2018 Budget strengthens the integrity and sustainability of Medicare and Medicaid by investing in activities that prevent fraud, waste, and abuse and promote quality and efficient health care.  For FY 2018, the Budget assumes $2.1 billion in total mandatory and discretionary investments in the Health Care Fraud and Abuse Control program.
Health Care Fraud and Abuse Control Progam
The FY 2018 Budget proposes to build on recent progress by increasing support for the Health Care Fraud and Abuse Control program through both mandatory and discretionary funding streams.  The FY 2018 Health Care Fraud and Abuse Control program level is $2.1 billion.  Of the total FY 2018 program level, $1.4 billion is mandatory funding and $751 million is discretionary funding.
Health Care Fraud and Abuse Control Multi-Year Investment and Savings
(in millions)
 
2018
2019
2020
2021
2022
2018
-2022
2018
-2027
Mandatory Funding
1,352
1,382
1,414
1,436
1,469
7,054
14,924
Discretionary Funding
751
778
805
833
857
4,024
8,718
Total Program Level /1
2,103
2,161
2,219
2,269
2,326
11,078
23,642
Savings from Discretionary Investment /2
-923
-980
-1,040
-1,102
-1,158
-5,203
-11,677
1/ Total Program Levels may not add due to rounding.
2/ Reflects savings already assumed in current law, as well as savings attributable to the new discretionary investment request above current law.  Savings are not scoreable under PAYGO.
Discretionary Health Care Fraud and Abuse Control Account
The Budget requests $751 million in discretionary Health Care Fraud and Abuse Control funding, $70 million above the FY 2016 enacted level.  The Budget requests base discretionary funds ($317 million) plus a discretionary cap adjustment ($434 million), which is consistent with the Budget Control Act of 2011.   The discretionary funding is allocated to CMS program integrity activities ($610.4 million), the Department of Justice ($66.4 million), and the HHS Office of Inspector General ($74.2 million). 
Recent investments in Health Care Fraud and Abuse Control have allowed for the expansion of fraud and abuse prevention efforts and led to a shift away from the "pay-and-chase" model toward preventing fraud, waste, and abuse on the front end.  The Health Care Fraud and Abuse Control investment also supports efforts to reduce the Medicare and Medicaid improper payment rates, while implementing new processes to reduce provider burden.
Mandatory Health Care Fraud and Abuse Control Account
The $1.4 billion in mandatory base funds for FY 2018 are financed from the Medicare Part A Trust Fund.  The funding is allocated to:  the Medicare Integrity Program; the Health Care Fraud and Abuse Control Account, which is divided annually among the HHS Office of Inspector General; other HHS agencies; Department of Justice; and the Federal Bureau of Investigation.  These dollars fund comprehensive efforts to combat health care fraud, waste, and abuse, including prevention-focused activities, improper payment reduction, provider education, data analysis, audits, investigations, and enforcement.
Return on Investment
PROGRAM HIGHLIGHT
Key Program Integrity Initiatives
Medicaid Data Systems: Both the Office of Inspector General and the Government Accountability Office have highlighted inadequacies in Medicaid data and data systems as a significant program integrity concern for Medicaid. The Budget will invest in Medicaid data systems to address these concerns and help States to better fulfill their responsibilities to address fraud, waste, and abuse in Medicaid.
Medicaid Financial Management and Oversight Program: CMS funding specialists partnered with States to avert $666 million in questionable reimbursements and recovered $230 million in questionable costs in 2016. The Budget would invest additional funding to better support this effort.
Medicare Program Integrity: The Budget reduces provider burden while protecting the Medicare Trust Funds by: modernizing Medicare documentation standards for medical review; enhancing provider education efforts; and improving provider interactions with CMS by consolidating provider portal entry points into CMS systems, and enhancing visibility into their current and historic billing and audits.
Program integrity returns on investment are measured by program area and separately reported by activity type.  There are three key ways in which returns from program integrity activities are described.  First, programs supported by Health Care Fraud and Abuse Control Program mandatory funds have a proven record of returning more money to the Medicare Trust Funds than the dollars spent.  The most recent estimate of the Medicare Integrity Program return on investment is $12 to $1, and the Medicare Integrity Program has recently yielded a consistent return of over $10 billion in savings annually.
Second, the three-year rolling average return on investment for Health Care Fraud and Abuse Control law enforcement activities is $5 to $1.  In FY 2016 alone, $3.3 billion was recovered, including $1.7 billion returned to the Medicare Trust Funds and $235.2 million in Federal Medicaid recoveries returned to the Treasury.
Third, CMS actuaries conservatively project that for every new dollar spent by HHS to combat health care fraud about $2 is saved or avoided. 
Medicaid Integrity Program
The Medicaid Integrity Program was established by the Deficit Reduction Act of 2005, which appropriated $75 million in FY 2009 and for each year thereafter.   The Patient Protection and Affordable Care Act later increased appropriations for FY 2011 and future years by inflation.
States have the primary responsibility for combating fraud, waste, and abuse in the Medicaid program, but the Medicaid Integrity Program plays an important role supporting state efforts, including through contracting with eligible entities to carry out activities such as reviews, audits, identification of overpayments, education activities, and technical support to states.   The Medicaid Integrity Program works in coordination with Medicaid program integrity activities funded through Health Care Fraud and Abuse Control. 
HCFAC Multi-Year Investment and Savings (in millions)
 

2016

2017

2018

2018
+/-2017
Current Law           
 
 
 
 
Benefits /1
351,106
357,628
386,762
+29,134
State Administration
17,175
20,828
20,808
-20
Total Net Outlays, Current Law /2
368,281
378,455
407,570
+29,115
Proposed Law
 
 
 
 
Legislative Proposals
 —
—
-3,857
-3,857
Total Net Outlays, Proposed Law /2
368,281
378,455
403,713
+25,258
Table Footnotes
1/ Includes outlays from the Vaccines for Children Program, administered by the Centers for Disease Control and Prevention.
2/ Totals may not add due to rounding
21st Century Cures Act of 2016
PROGRAM UPDATE
Letter to Governors from Secretary Price and CMS Administrator Verma
On March 14, 2017, Secretary Price and CMS Administrator Verma sent a letter to all 50 State governors committing to "…usher in a new era for the federal and state Medicaid partnership" and to "…empower all States to advance the next wave of innovative solutions to Medicaid's challenges." The Administration also supports legislation to build on the tools provided within existing authorities to further expand State flexibility in how they spend their Medicaid dollars. The letter notes several key areas of focus for the Administration:
Improving Federal and State program management;
Supporting innovative approaches to increase employment and community engagement;
Aligning Medicaid and private insurance policies for non-disabled adults;
Providing reasonable timelines and processes for home and community-based services transformation; and
Providing States with more tools to address the opioid epidemic.
The full letter to governors is available at the following URL: https://www.hhs.gov/sites/default/files/sec-price-admin-verma-ltr.pdf
This law expands access to comprehensive medical care for children receiving inpatient psychiatric hospital services, requires States to implement an electronic visit verification system for personal care and home health services, and accelerates the implementation of a limit on Federal reimbursement for durable medical equipment from January 1, 2019, to January 1, 2018.
2018 Legislative Proposals
The FY 2018 Budget puts Medicaid on a path to fiscal stability by restructuring Medicaid financing and reforming medical liability laws.  In total, the Budget includes a net savings to Medicaid of $627 billion over 10 years, not including additional savings to Medicaid as a result of the Administration's plan to repeal and replace Obamacare with solutions that focus Medicaid on the most vulnerable Americans—the elderly, people with disabilities, children, and pregnant women—those Medicaid was intended to serve.  
Reform Medicaid Funding to States and Provide Additional Flexibility
The Budget provides additional flexibility to States and reforms the fiscal structure of Medicaid, allowing a choice between a per capita cap or a block grant beginning in FY 2020.  Rigid and outdated Federal rules and requirements prevent States from prioritizing Federal resources to their most vulnerable populations and from innovating and testing new ideas that will improve access to care and health outcomes.  This proposal will free States to advance solutions that best serve their unique populations—for example, encouraging work, promoting personal responsibility, and meeting the spectrum of diverse needs of their Medicaid populations.  States, as administrators of the program, are in the best position to assess the unique needs of their populations.  The Administration is determined to work with Congress to put in place a plan to give States the flexibility they need to achieve better health outcomes for patients while putting Medicaid on a more sustainable fiscal trajectory.  [$610 billion in Medicaid savings over 10 years]
Medical Liability Reform
The Budget includes a set of proposals to reform medical liability, which will reduce medical malpractice costs and the practice of defensive medicine, while supporting State efforts to reduce Medicaid costs. See the Budget in Brief Overview for proposal descriptions.  [$399 million in Medicaid savings over 10 years]
NEW INITIATIVE
Medicaid Direct Primary Care Initiative
Starting in FY 2018, the Department looks forward to collaborating with States to expand Medicaid Direct Primary Care (DPC), which provides an enhanced focus on direct physician-patient relationships through enrolling Medicaid patients in DPC practices.  These practices enhance physicians' focus on patient care by simplifying health care payments for patients and physicians.  DPC arrangements also often include benefits such as extended visits and electronic communication, which allows for improved patient access to primary care services.  DPC arrangements have the potential to improve Medicaid in the following manner:
Increasing access. While approximately 70 percent of physicians are accepting new Medicaid patients nationally, there is wide variation across States and one-third of physicians still do not accept Medicaid patients. Specialists are also more likely to take Medicaid patients than primary care physicians.  Moreover, many physicians refuse to treat Medicaid patients for various reasons including low reimbursement rates.
Supporting positive health outcomes for Medicaid patients. While limited, data available for patient outcomes for patients in DPC practices has been relatively positive.  The American Journal of Managed Care evaluated a DPC group with practices in many States, and data illustrated positive patient outcomes with decreases in preventable hospital use that resulted in considerable savings.
Putting patients and doctors in more control of health care. DPC practices will support the vital role primary care plays in patient health, including providing preventive services, monitoring health conditions, and improving the crucial physician-patient relationship.  By creating DPC practices that would encourage affordable care for patients, these patient-centered reforms would help build a more innovative and responsive health care  system—one that empowers patients and ensures they and their doctor have the freedom to make health care decisions without bureaucratic interference or influence.
Working with States and primary care physicians, HHS will support the development of DPC practices, identify barriers to their entry into Medicaid, and outline flexibilities under existing authorities to facilitate these innovative approaches to strengthening the relationships between patients and physicians.