Topics on this page: Center for Medicare & Medicaid Budget Overview | Budgetary Request
---
Centers for Medicare & Medicaid Services (CMS): Overview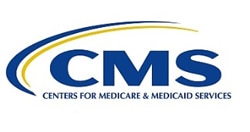 The Centers for Medicare & Medicaid Services ensures availability of effective, up-to-date health care coverage and promotes quality care for beneficiaries.
CMS Budget Overview
(Dollars in millions)
Current Law 
2015
2016
2017
2017
+/- 2016
Medicare /1

546,228

595,317

609,541

+14,224

Medicaid /2

349,762

376,229

376,590

+9,361

CHIP

9,242

14,470

15,015

+545

State Grants and Demonstrations

589

633

543

-90
Private Health Insurance Programs

10,826

13,040

9,481

-3,559

Center for Medicare and Medicaid Innovation

971

1,408

1,595

+187

Total Net Outlays, Current Law /3
917,618
992,097
1,012,765
+20,668
Proposed Law 
2015
2016
2017
2017
+/- 2016
Medicare

—

—

-3,729

-3,729

Medicaid

—

—

9,100

+9,100

CHIP

—

—

180

+180

State Grants and Demonstrations

—

—

25

+25

Private Health Insurance Programs

—

—

—

—

Program Management

—

—

39

+39

Total Proposed Law

—

—

5,615
+5,615
Total Net Outlays, Proposed Law /4
917,618
992,097
1,018,380
+26,283

Savings from Program Integrity Investments /5

—

—

-966

-966

Total Net Outlays, Proposed Policy
917,632
992,074
1,017,414
+25,317
Table Footnotes
1/ Current law Medicare outlays net of offsetting receipts.
2/ Total includes $4 million in Medicaid outlays in FY 2017 due to a proposed change in a mandatory program (CHIMP) for a Department of State proposal.
3/ Totals may not add due to rounding.
4/ Total net proposed law outlays equal current law outlays plus the impact of proposed legislation and offsetting receipts.
5/ Includes savings not subject to PAYGO from additional investments in HCFAC above savings already assumed in current law. Includes the net impact of HHS and the Social Security Administration program integrity investments on Medicare and Medicaid.
The Centers for Medicare & Medicaid Services ensures availability of effective, up-to-date health care coverage and promotes quality care for beneficiaries.
The FY 2017 Budget estimate for the Centers for Medicare & Medicaid Services (CMS) is $1.0 trillion in mandatory and discretionary outlays, a net increase of $26 billion above the FY 2016 level.  This request finances Medicare, Medicaid, the Children's Health Insurance Program (CHIP), private health insurance programs, program integrity efforts, and operating costs.  The Budget continues CMS's work to implement the Affordable Care Act by improving health care for millions of Americans through comprehensive insurance reforms, policies to enhance quality, and providing access to health insurance coverage.  CMS's legislative package promotes the Administration's efforts at delivery system reform, including a series of proposals across Medicare, Medicaid, and private insurance that find better ways to pay providers, deliver care, and distribute information.  Other proposals in the Budget will improve the long-term sustainability of Medicare and Medicaid by increasing the efficiency of health care delivery without compromising the quality of care for the elderly, children, low-income families, and people with disabilities.  In total, the Budget proposes targeted savings of $357.3 billion to CMS mandatory health programs over the next decade.
Budgetary Request
Medicare
The Budget includes net projected Medicare savings of $419.4 billion over 10 years.  Most notably, the Budget saves $77.2 billion by reforming Medicare Advantage payments to improve efficiency and achieve sustainability of the program.  Other proposals increase the value of Medicare payments to providers and address the rising costs of pharmaceuticals.
Medicaid and CHIP
The Budget includes legislative proposals in Medicaid and CHIP which have an impact of $30.9 billion on net federal spending over 10 years[1] to invest in delivery system reform, provide high‑quality and cost-effective care for beneficiaries, and ensure continued coverage for CHIP children.  The Budget includes new proposals to improve benefits and facilitate coverage in Medicaid, including ensuring a full 3 years of 100 percent federal funding for newly eligible coverage in all Medicaid expansion states, guaranteeing comprehensive coverage for pregnant beneficiaries, and strengthening Medicaid in Puerto Rico and the U.S. Territories.  The Budget also includes new proposals to make Medicaid more cost-effective, including requiring remittances from Medicaid and CHIP managed care plans for costs in excess of a minimum medical loss ratio and creating a federal-state negotiating pool for high-cost drugs.  Finally, the Budget proposes to extend funding for CHIP through FY 2019.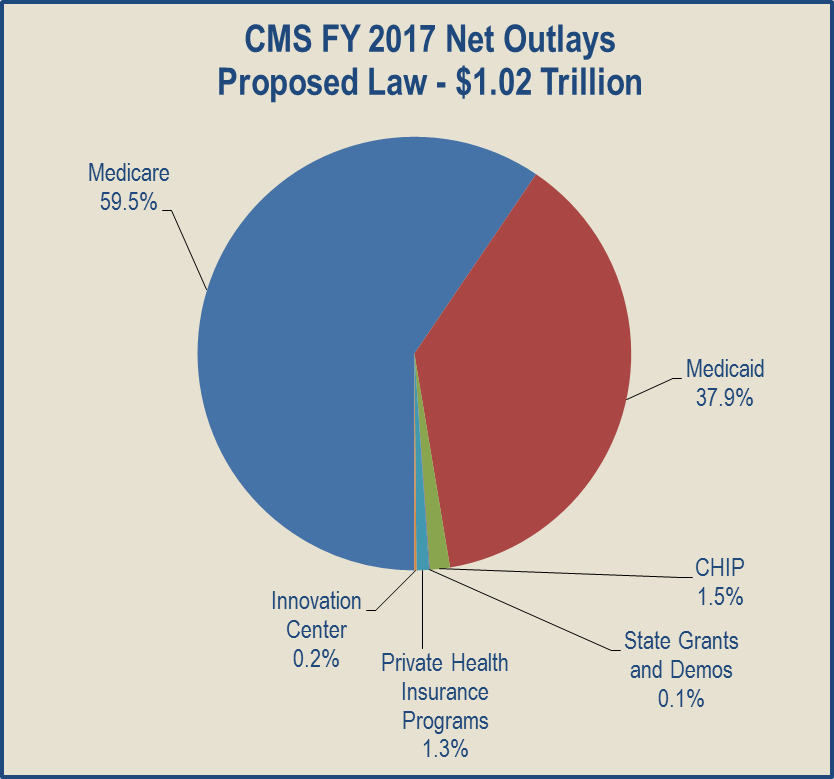 Private Insurance
The Budget proposes a series of private insurance proposals to promote transparency in health care and implement technical fixes to improve the administration of the Affordable Care Act.  The Budget strengthens consumer protections, enhances CMS' ability to verify Marketplace eligibility, and provides for a consistent definition of "Indian" to ensure all American Indian and Alaska Natives eligible for IHS services will be treated equally with respect to the Act's coverage provisions, including access to qualified health plans without cost‑sharing requirements.
Program Integrity
The Budget includes $199 million in new investments in program integrity programs in FY 2017, as part of a multi-year strategy to enable HHS and the Department of Justice to detect, prevent, and prosecute health care fraud.  The Budget also proposes a series of new authorities to strengthen program integrity oversight.  These investments and new authorities yield $25.7 billion in gross savings over 10 years.
Discretionary Program Management
The Budget for Program Management enables reforms in health care delivery, while continuing to support the ongoing Medicare, Medicaid, and CHIP programs in CMS, as well as the Health Insurance Marketplaces.  The request includes investments to address growing Medicare appeals workloads and improve the capacity and security of CMS' information systems.
---
[1] This includes $30.2 billion in savings to Marketplace subsidies and related impacts, reflected in the Department of Treasury program and accounts.
Next: