Webinars on the Health Care Law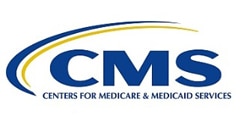 CMS and the HHS Partnership Center have updated webinars on the health care law for faith and other community organizations. To RSVP, please click on the date of the webinar and submit the requested information.
Health Ministers Can Empower Congregants to Respond to Viral Hepatitis and Liver Cancer
Thursday, February 18 at 11:30 AM EST (10:30 am CT, 9:30 am MT, 8:30 am PT)
Viral hepatitis is a leading cause of liver cancer in the U.S. In 2013, more people died of hepatitis C than all 60 other infectious diseases reported to the Centers for Disease Control and Prevention (CDC) combined. These outcomes are preventable if people are aware of their status and take action. On this webinar, cohosted by the HHS Center for Faith-based and Neighborhood Partnerships and the Office of HIV/AIDS and Infectious Disease Policy, speakers will highlight opportunities for screening, linkage to care, and curative treatment, as well free resources and strategies to connect communities around May awareness events and to achieve the goals of the national Viral Hepatitis Action Plan.
Supporting High Quality Services and Preventing Expulsions in Faith-based and Community Early Childhood Programs
Wednesday, February 24 at 1:30 PM EST (12:30 PM CT, 11:30 am MT, 10:30 am PT)
The beginning years of any child's life are critical for building the early foundation of learning, health, and wellness needed for success in school and later in life. This webinar will increase awareness of the expulsion and suspension issues in early childhood settings, and spotlight policies and practices that support healthy development. Participants will learn how they can help strengthen the overall quality of child care and pre-K programs to ensure the best services possible for children in their community. Dr. Walter Gilliam, Director of the Zigler Child Policy Center at Yale and a leading researcher on child development and early childhood education will be a featured presenter on the webinar.
National African American History Month: Preparing Communities through Partnerships
Thursday, February 25 at 1:00 PM EST (12:00 PM CT, 11:00 am MT, 10:00 am PT)
In celebration of National African American History Month, FEMA's Individual and Community Preparedness Division invites you to a webinar focusing on engaging the public on nationwide disaster preparedness and resilience efforts serving African American communities.
Content created by Office of Intergovernmental and External Affairs (IEA)